A Brazilian in Ireland…
Lucas is one of our Brazilian and NUI Galway ambassadors. We know that Ireland has amazing educational qualities, so here he shares fourteen humorous observations of Ireland's people and culture…
I was inspired to write this piece after reading a French guy's perspective on Brazil – his honest first impressions of it's culture and people. I've been living in Galway for seven months now, so here some things I've noticed about Ireland. This is a light-hearted post and not meant to offend, I hope you enjoy it!
1. You are never alone. Irish people can't stand the sight of someone standing alone. If you ever go out alone you are sure to become best friends with at least two groups of people. But don't feel bad if they don't recognise you if they see you in the following day, because…
2. Irish party hard. If you go out, don't be alarmed if people are drinking from 8pm because…
3. Irish parties finish at 2.30am – probably one of the saddest things about Ireland.
4. The Irish take their beer seriously. Serving Guinness is a science and a show to watch.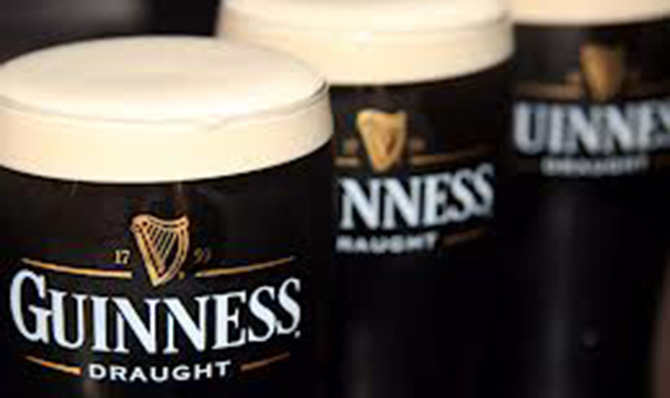 5. Irish in general are probably the most talented musicians you'll ever meet. Every street you walk by, every pub you enter in and every time you enter in a toilet, be prepared to face some incredible singers or instrument players.
6. Most young Irish people are very shy at first when it comes to speaking to a person of another gender.
7. This:
8. Irish weather is terrible. The absence of sun is filled with the presence of a unstoppable wind and rain, but…
9. Irish girls don't seem to mind this. It doesn't matter if it's raining, hailing, if there's a hurricane or if the weather outside is colder than inside of your fridge; Irish girls won't wear pants to go out – ever. You can see it's really cold when Irish girls are wearing tights.
10. People in Ireland are generally two different colours: paper white or the 'I used too much artificial tanning' orange. Seriously, girls, go easy on the tanning!
11. Ireland has the most beautiful landscapes – and I don't mean only the touristic points for sightseeing; the whole country is beautiful.
12. Irish cities are probably the most colourful and vibrant in the world. You can find beautiful places when you would least expect to.
13. Irish food has the ability to keep you full for the whole day – I'm not kidding. The 'Irish breakfast' could easily be called 'the Irish food for the whole day'.
14. You have no excuse to be sad in Ireland – there is (at least) one pub in every
corner full of friendly people, happy music and excellent Irish beer.
[jetpack_subscription_form]