Exploring Ireland: A trip to Malahide Castle
Alisha Dhiman is our National College of Ireland and Indian ambassador, and she is also Vice President of the International Student Society at NCI. Read all about their group visit to Malahide Castle in Dublin.
"Ahhh! I hope it doesn't rain today". I have said it out loud and everybody started to stare, being sure that I am going to jinx the trip. Because in Ireland, it is better not to get your hopes up about the possibility of sunny weather, or get down because you had plans as it starts to rain. We are in Ireland, and should be used to the fact that we might just see all four seasons in one hour, let alone a one day. So, we crossed our fingers and hoped for a good day to start our college trip to Malahide Castle organised by the International Student Society.
Being the Vice President of the society, the President and I planned this trip as an opportunity for international students to take some time from their busy schedules and travel together to explore Ireland a bit more and to really get know each other. This was our first outdoor event, and we were delighted to see how many students turned out on the day.
We all took the DART to Malahide, and before we could finish our chit-chatting, we were already at the station.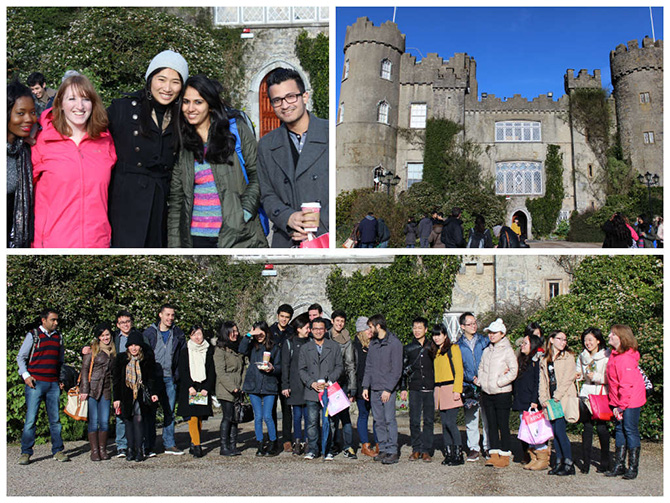 Luckily, it turned out to be an amazing day to travel and take pictures. After a short walk to the castle, a tour guide was there to welcome us with a warm smile. She walked us through the castle which was formerly home to the famous Talbot family.
There was an awe-inspiring collection of furniture and art, all of which gave us an insight into the way the Talbots lived and from the period of 1185 to 1973.
The best and the spookiest part of the trip was the stories of ghosts still haunting the castle's walls. Even though I have a weak heart, and am easily spooked, I really hoped to catch a glimpse of one! We weren't that lucky, but a woman present there assured us that she saw one twenty years ago. Interesting, huh!
The paintings on the walls and each and every room had a story to tell and to be honest, after the ghost stories, I was kind of imagining the portraits move a little – Harry Potter style.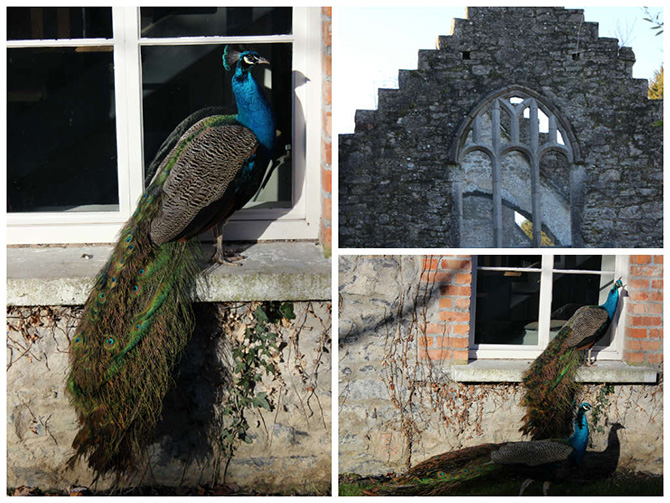 Coming back to the reality, the way back from the castle was another experience. Honestly, I haven't seen peacock this close in India. It was a stunning sight and the gardens were adorned with amazing flora too.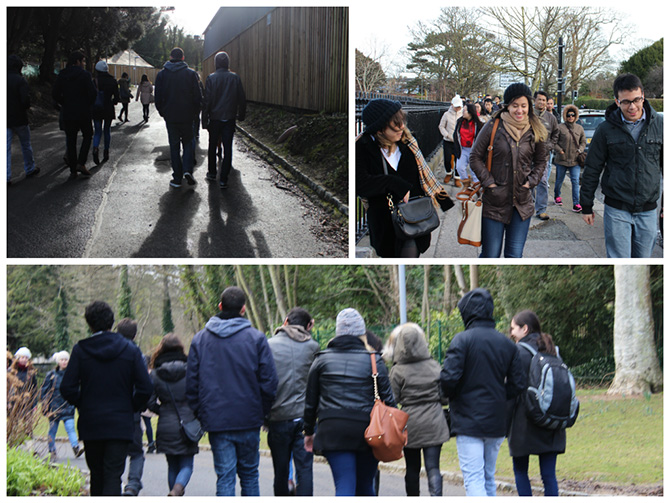 Exhausted by too much walking and fun, we finally decided to put an end to this beautiful trip. However, I am glad we organised it and went together to see the magnificent part of Ireland that Malahide is!
[jetpack_subscription_form]