Ireland: Five essential tips
Our Trinity College Dublin and Malaysian ambassador, Audrey Chew Ernern, shares some of her essential tips around Irish language and culture.
When embarking on an adventure in the Emerald Isle, it helps to be fully equipped with the "must-knows" of the country. Nobody wants to be stuck in an awkward situation due to a misunderstanding – may it be yours, or someone else's. So, I'm going to share with you five tips about living in Ireland that I've learned during my time here.
1. "Grand"
The Irish have a very useful and multipurpose word – grand. This word can be used in almost every imaginable situation! Some examples to illustrate my point: A: How're you doing? B: I'm grand; A: What's the weather like? B: 'Tis grand sure; A: Would you like to eat some healthy vegetables? B: No, you're grand; A: I'm going to fail my exam tomorrow! B: Ah, you'll be grand. These examples are of course, not exhaustive. So, if you're ever asked a question that you can't answer, the word "grand" might save your skin.
2. Like, like, like…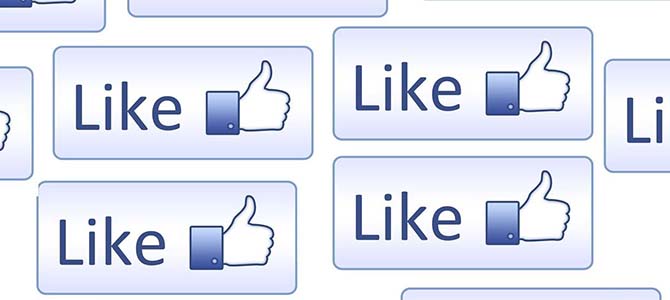 Many Irish people have the word, "like" deeply embedded within their conversations. This word is just part of the slang as a sort of sentence filler, as far as I can see! In their opinion, it completes their sentences. For instance, "whatever, like d'you get what I mean, like?, I don't know like, and what are you talking about like?
3. Telling the time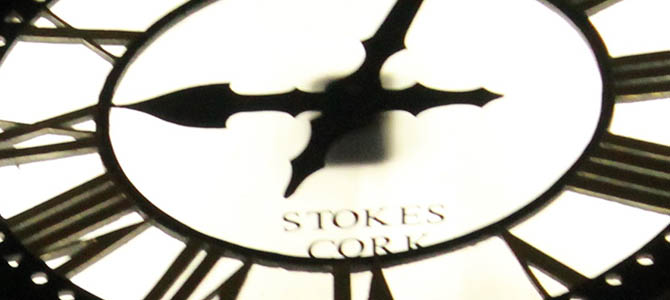 Learning some shortcuts is essential here when it comes to telling the time. This was one of the struggles I first faced when I arrived, I didn't understand how the time was read! In Ireland, 5:30 is half five or half past five, 5:15 is a quarter past five, 4:45 is a quarter to five, 4:55 is five to five and so on and so on! However, it is very common for people to assume that you know what the hour is and totally omit the word "five" altogether. So often you'll just be told "quarter past" or "quarter to" when you ask someone the time!
4. Slang words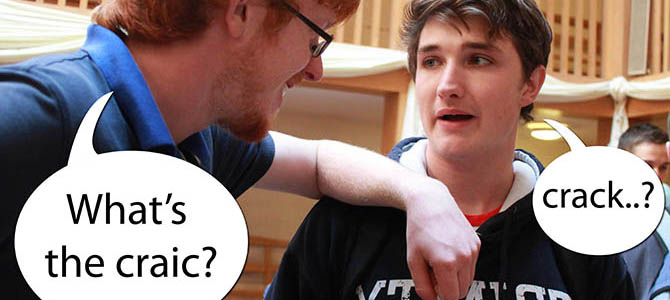 In every culture, there are new created words that sum up many different situations. The Irish are no exception to the rule. Here is a little list of some of the most common:
Craic: Lots of fun
Banter: Exchange of sarcasm and wit
Shift or meet: French kissing or making out
Fair play: An expression to say well done, and an acknowledgement of effort
Happy out: Filled with happiness
Sound (person): Good (person)
Genie Mack: Oh my gosh!
And my personal favourite, I'll be there in 2 minutes: I'll be there in 20 minutes (this may be better or worse in different situations!)
5. Penneys finest!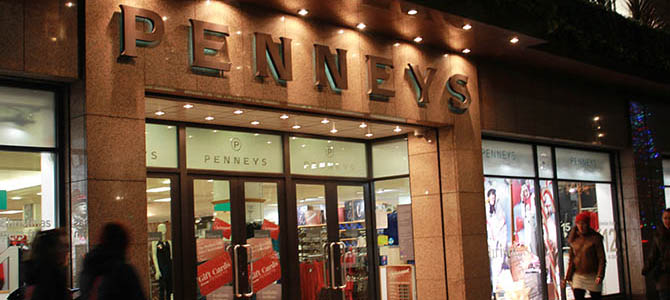 Shopping is always great when in a new country. However, the exchange of smaller currencies to the euro might cause your funds to dwindle a little. The solution? Penneys! It's a department store available throughout Ireland which sells clothes, accessories and more for a very reasonable price. The merchandise available at Penneys, never fails to impress in terms of style. So don't be surprised if you hear this, A: "oh that's such a lovely dress, where did you get it? B: "Penneys finest sure!"
I have many more tips to share with you but these are a few for now. I hope you enjoyed them! All tips were done in good humour. Don't worry if you can't remember all of them, you'll be grand!
[jetpack_subscription_form]