My journey in incredible Ireland…
Ashutosh Bagla, our UCD and Indian ambassador, looks back on his time here in Ireland, and tells us why he would recommend it to anyone who has a dream! 
"The bad news is time flies.The good news is you're the pilot."
Today, I stand at a position where I can say, as the pilot of my life, I made a wise decision to come to Ireland. Why is Ireland so special? Well, I am happy to explain, and let me start with an interesting encounter I had the last time I visited Blackrock market in Dublin…
I have always been drawn towards occult sciences so when I spotted a soothsayer in the market I immediately wanted to learn from her. I asked her the reason for me being in Ireland and nowhere else, she just smiled and replied, "Your fate brought you here and it wanted you to be nurtured in Ireland."
More than just a university…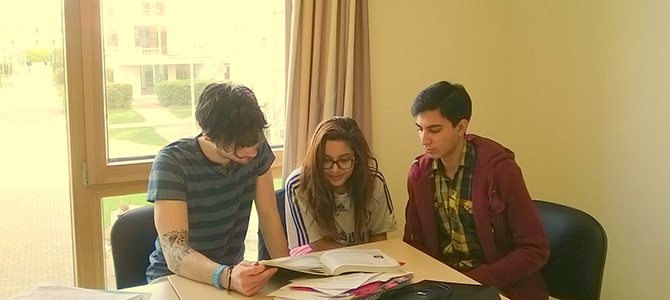 The dictionary describes 'nurture' as 'to care for and protect (someone or something) while they are growing'. When I look back on my time in Ireland, I realise I could have grown up anywhere but I could have only been nurtured in UCD, Ireland. A rose starts its life journey as something crude – nobody appreciates the seed as much as they value a fragrant rose in bloom. A caretaker has to invest their time in that seed to make it grow into a rose. I consider myself lucky to have found not one but many such caretakers in UCD.
Despite, there being 350 students in my foundation year classes, the programme office took special care of me and other international students. Whenever, I was struggling with my modules, or my grades or whenever I felt overwhelmed and nothing seemed to be going right, I could always drop in into my Agriculture and Food Science programme office. Though just one person would be enough to deal with the problem I had, everybody would be so concerned that they would leave their desks and come and listen to me. It definitely made me feel special and cared for. They were the people with whom I would then share all the good news first with, and they would rejoice and celebrate with me.
Then there was my UCD international office where I would go to when I felt homesick or if I wanted to discuss possible extracurricular opportunities at UCD or abroad. With the support, and cooperation (the list can go on and on!) of Una and Lorraine, I sailed through my first year in Ireland. They were the ones who made a path for me to flourish, I just had to lay the foundation and work on that fertile ground.
Growing and learning…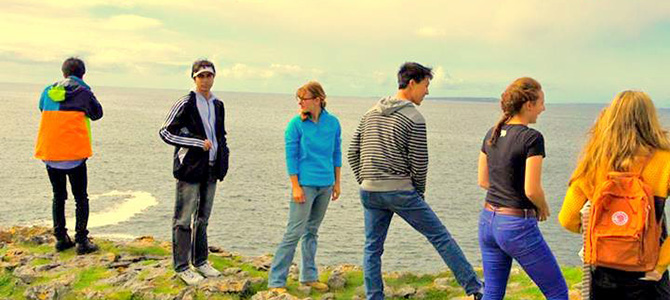 Now, I will try to comprehend the growing up part of the soothsayer's statement. Through my childhood, I grew up in a very protected environment sheltered from the problems and sorrows of life. This changed when I came to Ireland, seeing my friends and student peers struggling with different aspects of life, but still enjoying their lives, I definitely did grow up a lot.
I have seen a friend of mine juggle his studies with two jobs and another spending four hours a day commuting between college and her home. I matured with the struggle of my friends, I valued money, hard-work and sacrifice more.
Another friend of mine once told me that that nothing worth having is ever easy, and all the best things in life are the result of some pain or suffering. In the end, that's what makes the good things feel so very great, and that's what makes it all worth the struggle. She had faced difficult times herself but has emerged stronger and lives a very comfortable life now. I guess she succeeded because she believed she had a life worth fighting for.
I have realised that success is sweet and sweeter if long delayed and gotten through many struggles and defeats, and also if one remains true to their efforts on the path to their goals, success can be sure to follow. I have also learnt that failure is failure only when you chose to look it that way. If you choose to look positively, one will realise from each failure can be an opportunity to grow. I was always the kind of person who would consider life either black or white, and never realised life actually most of the times is grey.
Becoming an ambassador…
This year also saw me taking on work experience for the first time. I was lucky enough to start from a position that most students can only dream about – I became a student ambassador for India in Ireland. Being the part of the Education in Ireland Student Ambassador Programme, I felt as if being in just one country I travelled the whole world – the world came to Ireland, the world came to me!
With ambassadors from 10 different countries participating in the program, I learned a valuable information about many different cultures. It was a very flexible yet stimulating job, and interacting with students from all over the world who sent me their queries was really fun and made me learn a lot about the concerns and expectations of peers from around the globe.
Under the guidance Gill Roe ( a Manager and Education in Ireland) and Claire Dalton (Student Ambassador Coordinator), I learnt the importance of influence of such jobs, and the perception they can create.
I chose to be a student ambassador because I believe Ireland welcomes everybody. Whether you have the money to fund your education or not; your gender, religion, cast, creed or colour is irrelevant, here everybody is equal and everybody is welcome. If you have a goal Ireland has a path; if you want a world-class education with the nourishment of home; if you want to study abroad but still want to call that country your home, Ireland should be your goal. It is your education, it is your future and your future starts here in Ireland!
[jetpack_subscription_form]