Soaking up the Christmas spirit
Trinity College student Alicia Imok Fong discusses the perks of an Irish Christmas.

Looking forward
After being stuck in the library for weeks studying for exams, I'm finding writing this blog to very therapeutic. It's allowing me to imagine what I'm going to do when I finish my exams, when I finally get to celebrate Christmas.
Irish Christmas
To be honest, I have never really celebrated Christmas before and never had a proper drink before I came to Ireland, as Malaysian culture can be pretty conservative — so I've found sitting in a pub with a beer to be a total novelty.
I am so lucky that I got to celebrate my first Christmas last year with an Irish friend and her family. I had my first taste of turkey ever (it tastes like chicken I swear) and celebrated the holiday like Westerners celebrate it; I even went mass and listened to Christmas carols.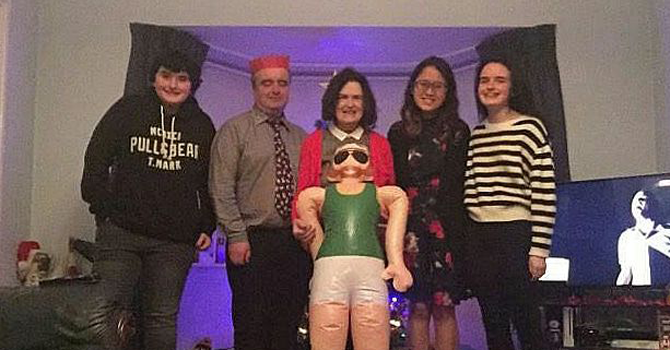 Malaysian holidays
I do celebrate lots of holidays at home, including Chinese New Year, Raya Aidilfitri, Dewali and Gawai, however I don't really go to temple to pray during Chinese New Year or go to church or sacred places during Hari Gawai. Malaysia is famous for its multicultural and diversified beliefs and religions (and I am so proud of it). There are even holidays for Christmas, but I never really have a chance to celebrate it. That is, until last year, when I found out that Christmas is the warmest celebration, thanks to my dear Irish friends!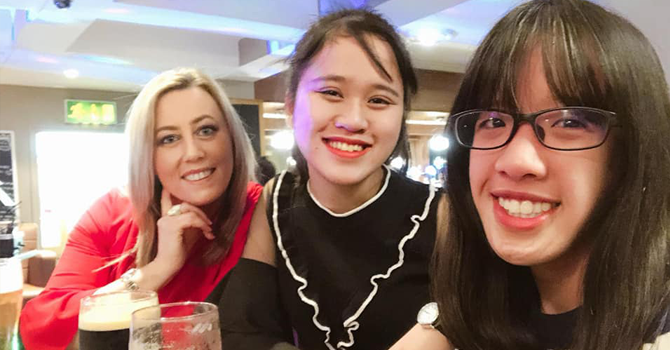 Going out with friends
During my first year in college Ireland, I barely touched a drop of alcohol but when summer came, we'd often have a few drinks in a friend's house by the fire, where we could have deep conversations (because it wasn't too loud as bars often are) and save some money.
I also had one of the best evenings with my friends by the beach in Dun Laoghaire where we could take in the amazing views with a small tipple. However, never forget to drink responsibly — you can find out more on drinkaware.ie. Happy New Year!