Study tips for international students
Trinity College Dublin student and Indian Ambassador Anchal Jain shares some great study advice and is full of tips and tricks to help you get through ongoing assessments and exam time…
The transition from school to college can be very overwhelming. In college, there is no spoon feeding from professors or pressure from parents to get your work done. Apart from this, college also is the source of one of the biggest causes of anxiety… EXAMS! To overcome this, you need to self-motivate yourself to study. To help you do just that, I have listed out some helpful tips that I have found beneficial.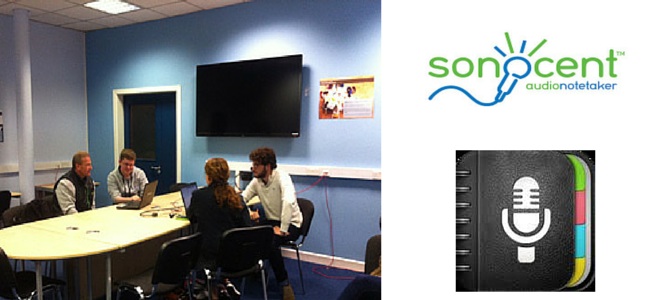 Recording lectures
One of the problems international students face while studying abroad is they can miss out on important bits of lectures due to the change in accent and pace in which they are taught. To aid that, the most helpful advice I could possibly give you is to record the lectures. The two applications I find helpful are Sonocent Audio Note Taker software for laptops and Super Note app for iOS and Android tablets. You can also record the entire lecture using a video camera. This is a great way to review lectures while before exams and can be a substitute for the movies you planned on watching while procrastinating!
Find out about more great apps for iPads that benefit students
Notes and flashcards
This may sound like an obvious tip and some of you may have already incorporated this in your study sessions but, if not, start making your own notes and flashcards. Memorising lecture notes may fetch you some marks but to get that first class honours, you need to put in some extra effort. Notes are a great way to revise closer to exam time and as you have written them by yourself, there is little need to memorise it. Flashcards are a great way to test your conceptual knowledge and can be a source of fun as you can turn your study session into 'Who wants to be a millionaire?'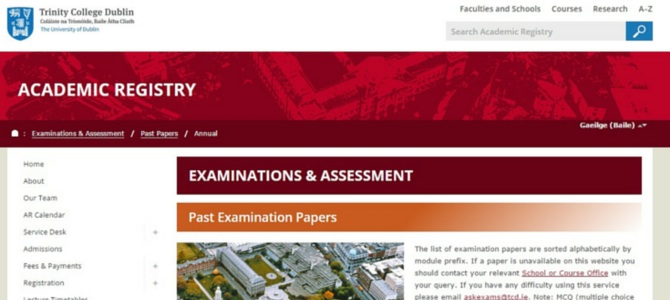 Study groups, tutorials or grinds
If you find it difficult to study solo or motivate yourself to hit the books, join a study group. This will not only keep you motivated but will also help you to explore the different study methods used by your peers. Irish colleges have many tutorials and grinds that can be helpful. Tutorials are organised by lecturers for a small group of students to review and revise concepts that were unclear during the lecture. Grinds are tuitions that run like tutorials and are taught by seniors or professors. These groups and tutorials are a great way to scheduling and organising your independent study time.
Past papers and sample answers
If you have followed the above tips and are doing well with your concepts, move on to past papers. Most college websites put up all the latest past papers, and by looking at them, you will get a brief idea of what the possible questions could be on your exam. However, reading the questions is not enough. You should write down your own answers and get it assessed by your tutors. At Trinity Colllege Dublin you can also get sample answers from your Student 2 Student Mentors (S2S),and many other colleges have a similar facility/
If you follow the above tips, you are bound to do well in your assessment. These tips will help reduce the stress and give you ample time to catch up with your friends or partaayyy!