That's what friends are for…
Fernanda Servian is one of our Brazilian and TU Dublin City campus ( formerly Dublin Institute of Technology ) Ambassadors, and  is studying Geomatics. Now half way through her time here in Ireland, she discusses the importance of getting out of your comfort zone and making new friends…
On my first day at DIT, I didn't know my timetable or where to go but, as soon as I found my first classroom – things got easier. The people I met in class were really friendly and helped me to find my way around in the days that followed. Since this first college meeting, they have become my good friends – we've all been out together, had barbecues at my house and celebrated my birthday as a group!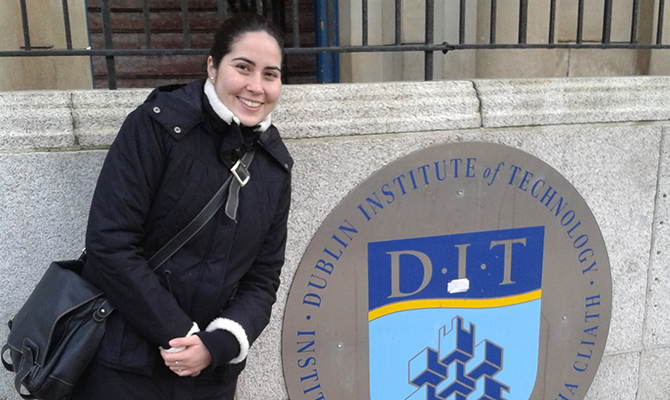 During the first semester here, we were tasked with many assignments across all subjects. At home in Brazil, we have exams every six weeks, and only have assignments in certain subjects. This was a big change for me and a little difficult to get used to. It meant late nights in college for me and my fellow classmates. It was a stressful time, but also fun as we supported each other and went a little crazy together!
Knowing I could count on my friends here was especially important when I was approaching assignment deadlines, and throughout exam weeks. We supported each other by discussing exams and asking questions through text messages and by using a class Facebook group. The two weeks allocated for exams here at DIT were very intense, and we were tested on 13 weeks of learning, and like I said, this was something I wasn't used to. Studying as a group really helped me get through it!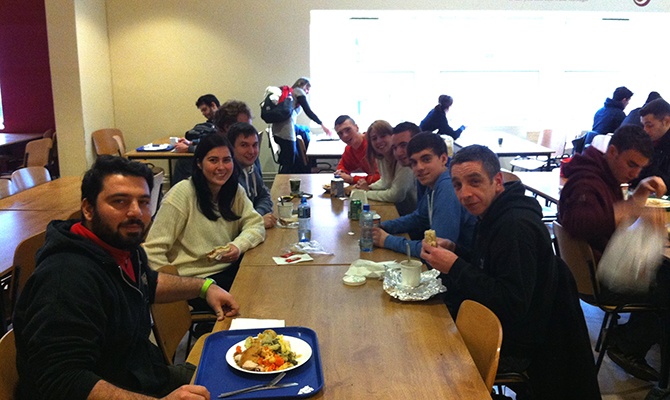 Now, looking back, I realise how important it was to leave the shy part of my personality behind and embrace all that was new. Making friends in Ireland not only helps with your studies, but can also give you an opportunity to better understand the Irish way of life. It's much easier to come to a different country and only hang out with people from the same country as you – mainly because you speak the same language but, making the effort; getting out of your comfort zone and meeting new, local friends is really worth it!
I can't wait for all the things that are going to happen in my next five months here! It has been incredible already! So, bring it on Ireland!!!
[jetpack_subscription_form]