Top 5 reasons to choose Ireland
Tiago, our Limerick Institute of Technology and Brazilian ambassador, shares his top five reasons to study in Ireland…
When I decided to apply for my study exchange to Ireland, it was a difficult decision. I would go as far to say that it was one of the most difficult choices that I have made so far in my life. There are many reasons why, and you need to be prepared to live abroad. It's tough being so far from your parents and friends for a period, but more than this, you are entering into a totally new environment, in a country with different cultures and behaviours. In saying this, my time here has been amazing!
Many study abroad destinations will provide you with good memories, happy times and new experiences. However, if you want more than this, I strongly recommend Ireland!
In this blog, I've tried to explain why Ireland is a great choice for study abroad in just five reasons. It was hard to chose only five, almost an impossible job, as there are so many!
But, here they are – my top five reasons to study in Ireland…
Landscapes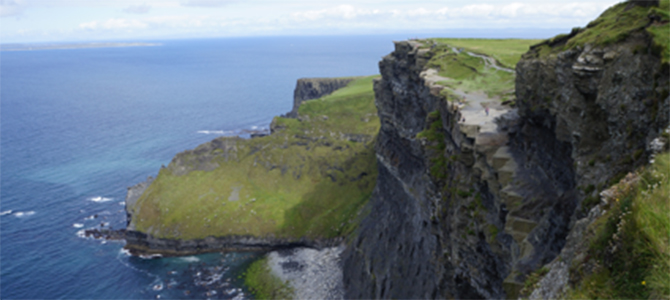 Ireland has some of the most beautiful landscapes that I have seen in Europe, the sights are always amazing and the whole country is surrounded by natural beauty. It is no wonder that Ireland is known as the Emerald Isle.
P.s If you go to the Cliffs of Moher, make sure to lie on the ground and feel the strong wind on your face! Unforgettable!
Music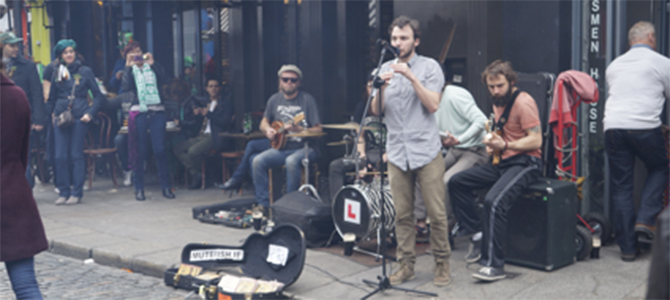 Traditional Irish folk music is one of the prides of the people here, and the melodies are usually lively — inviting you to dance!
People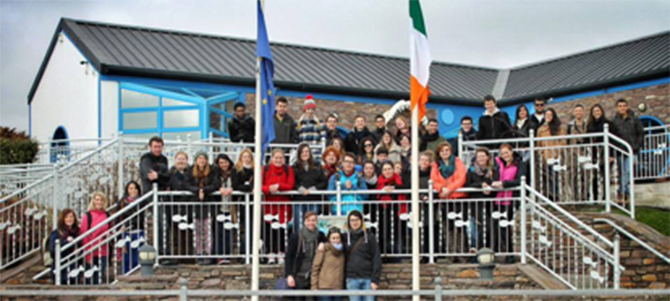 The Irish people are the most friendly, receptive and welcoming that I have met! They know how to enjoy themselves and how to have good time.
I have been studying since September in Thurles, a small city in Co. Tipperary. Here, I have had the opportunity to know more about the culture, traditions and I recommend if you come to Ireland, try to stay in small city! The idea of your study abroad experience is not just to learn or immerse yourself in another language, but also to be exposed to a new culture – small towns are perfect for this!
One more thing, Ireland is diverse – expect to meet people from all over the world!
Sport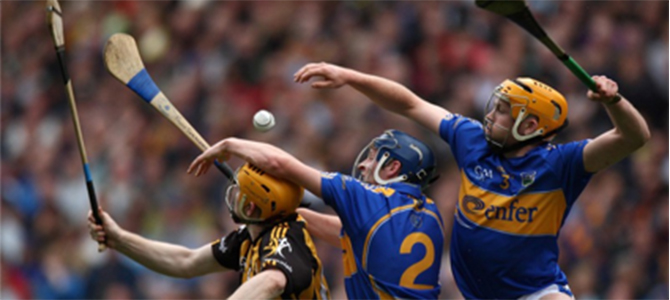 Here in Ireland, we have the Gaelic Athletic Association (GAA), which is focused primarily on promoting the traditional Gaelic games, hurling, camogie, Gaelic football, handball and rounders. The Association also promotes Irish music and dance, and the Irish language.
Hurling is the fastest game in the world, and during match days the whole country stops to watch the game, it is crazy and funny – winning or losing everybody celebrates!
My favourite sport here in Ireland is rugby, I know, rugby is an English sport, but Ireland has the best rugby teams ever! I support Munster, which is the rugby team for the south province (where I study) and also because they are the best!
Beverages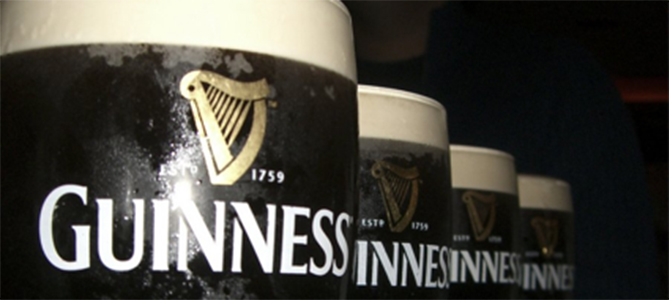 It is almost impossible to think about Ireland and not be reminded of St Patrick's Day, beer and fun.
In Ireland, it is traditional you go out to pubs to meet your friends, and of course have the odd pint of Guinness!
One of the most symbolic Irish beverages, Guinness is a dark beer which has the harp as its brand symbol – the flavour reminds me coffee. Trust me, you can not come to Ireland and go back home without trying a pint of Guinness!
The second and my favourite Irish beverage is the Jamesons Whiskey, there is a legend that Scotland and Ireland have a dispute about who has the best whiskey, I haven't have tried the Scottish whiskey yet, but the Irish whiskey is awesome!
I hope you have enjoyed the post, comment below this post and I'll get back to you!
Remember, when in Ireland, taste a pint and don't forget your umbrella!
[jetpack_subscription_form]