What to eat in Ireland
From tender lamb shanks to a Full Irish, Qin Jingyi, a food-lover at IT Carlow, gives her opinion on some of the best dishes to try while living and studying in Ireland. What's your favourite?
Most international students who come to Ireland will want to venture off campus and travel. Seeing the countryside first-hand is one of the best ways to experience Ireland. I love to eat and cook, so when it comes to travelling, one of the aspects that interests me most is trying new food.
Here the top 3 best dishes I've had in Ireland so far…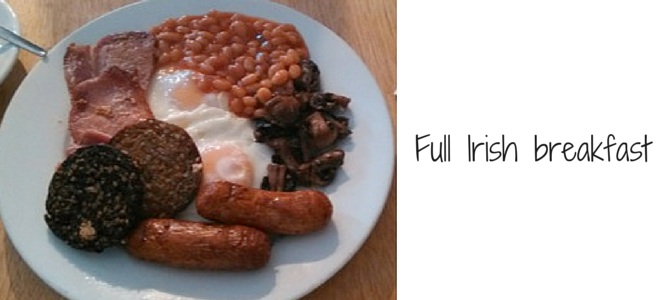 A real Irish breakfast is a super way to start the day. A B&B ("Bed and Breakfast"), is usually where you'll stay while travelling in Ireland. Every morning waking up in a B&B was a highlight of my day. A hearty Irish breakfast can give your body so much energy.
As you see in my photo, a full Irish breakfast includes fried eggs, rashers, sausages, black or white pudding, baked beans, mushrooms, toast or tasty homemade soda bread, butter, tea or coffee – it is a really big breakfast. For families in Ireland, a full Irish breakfast will usually be served on lazy Sundays or holiday mornings.

Irish stew is a celebrated dish in Ireland. There are many different ways to make stew and every restaurant or family home has their own special recipe. My favourite way to cook this dish is with Guinness, the famous Irish beer.
The stew can be made with either lamb or beef, and cooked with potatoes, carrots, and onions.
Stewing has a long history in Ireland and is considered an ancient method of cooking meat. The Celts copied the stewing method from the Greeks using bronze cauldrons. After the Celtic invasion of Ireland, the cauldron became a dominant cooking tool.

This dish is my love. The shank is slow-cooked for many hours with herbs and vegetables. The result is a tender piece of lamb with a rich flavour.
You can only imagine how perfect it is! After having this dish only once, it became the only thing I ordered when I went out to an Irish restaurant.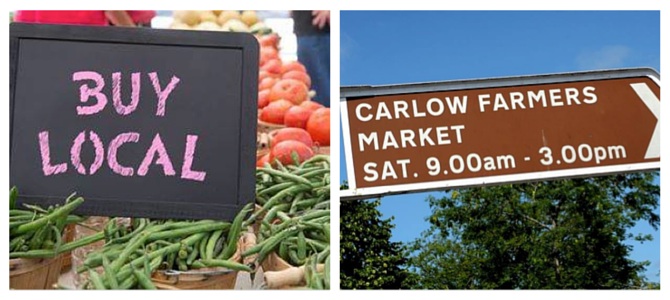 I've highlighted just three of my favourite dishes in Ireland, but there are many more to discover. One of the best ways to experience fresh Irish food is to visit the local farmers' markets. On sunny Saturday mornings, I go to the market in Carlow town for fresh local farm food. I have even made friends with some of the farmers!
Exploring the local dishes and meeting some of the farmers who produce such delicious produce has really made me fall in love with the charming green island of Ireland.

[jetpack_subscription_form title="Never miss another blog!" subscribe_text="Enter your email address to subscribe to this blog and receive notifications of new posts." subscribe_button="Sign me up" show_subscribers_total="1″]