Engineering student and our Egyptian ambassador, Aliaa Karam gives us a few reasons for why she decided on Ireland and UCD.

Ireland has a great education system
In the summer of 2016 I decided to move from Al-Ain, United Arab Emirates to Ireland, to get a better education. I completed my final year of high school with the Irish Leaving Certificate Program at Alexandra College Dublin. All my teachers were experienced, very supportive and considerate. I then decided to continue my education in Ireland. Thus, I applied to universities across Ireland and I am now proudly studying Engineering at University College Dublin.
English speaking
Ireland is an English speaking country. This was extremely attractive to me as this meant I would not have a language barrier and would be able to easily immerse myself in the beautiful Irish culture.
Safety
Another factor that persuaded me to study in Ireland was that it is a very safe country. Even though Dublin is the capital, it is a very safe city to live in.
Friendly people
This is my second year living in Dublin and every day I still meet friendly Irish people.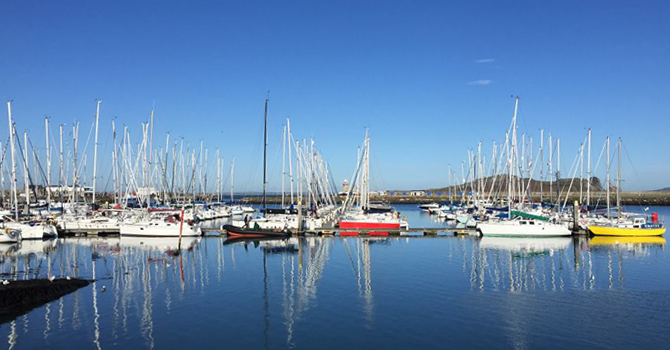 Beautiful scenery
One of my favourite things about Ireland is the beautiful scenery. The trees are beautiful year round, the mountains are mind-blowing and the sunset scenes are breathtaking!
Irish culture
Coming from a very different background — an Egyptian who lived in the United Arab Emirates for 16 years — I found Irish culture to be fascinating, and I could immerse myself easily in this new wonderful culture.
Close to Europe
A great advantage to studying in Ireland is that it is very close to other European countries, making it easy to travel and visit other places. So whenever I fly back home, I use different airlines and get the chance to stop over in different European cities like Paris, Frankfurt, and Amsterdam.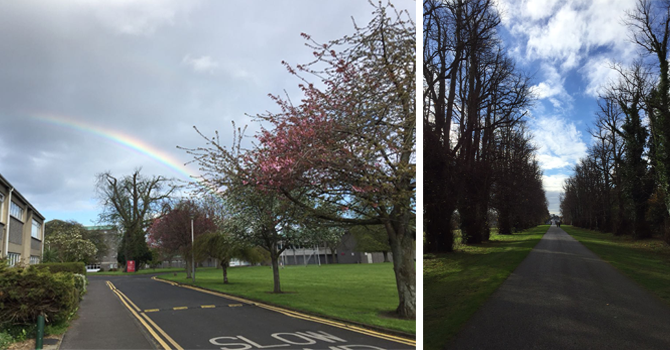 The weather
Many people describe the Irish weather as rainy. But there would not be as many beautiful rainbows without the rain. So even though it rains, we get to see a beautiful rainbow at the end of the day!
Fascinating historic places
I am a huge fan of history, enjoy visiting historical places and Ireland has lots of history. For instance, the National Art Gallery of Ireland in Dublin has many historical art pieces that are fascinating. Similarly, Wicklow Gaol is a very interesting museum and was a former prison. The museum tells visitors about the history of Ireland including the 1798 rebellion, the potato famine and the Irish Civil War. Another great example is Castletown House in County Kildare which is currently a museum — The historical architecture of the building is amazing!
The best engineering program in Ireland
I chose to study at UCD because it is ranked very high worldwide for Engineering and is the top in Ireland. The university system is wonderful; most of the lectures are supported by labs and tutorials. UCD also offers a support centre for several subjects, which I find extremely beneficial.
Student societies
UCD offers many different and diverse Student Societies and events. One can take part in a variety of sports, and other clubs such as The Harry Potter Society, Food Society, Law Society, International Students Society and many more.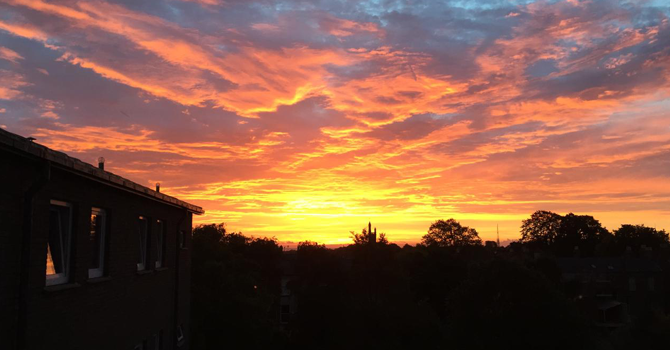 Everything on campus
One of the best advantages of going to UCD is that you can find everything on campus! UCD has a supermarket (Centra), a pharmacy, a large recreation centre including a swimming pool, a large chess set, various restaurants, cafes, an AIB bank branch, two lakes and even a barber shop!
Great on-campus accommodation
As an international student, nearby accommodation is something that is essential to consider. UCD offers a wonderful on-campus accommodation. The one I live in consists of a shared apartment with 5 other students. It is also a nice way to make friends with other students.