Feeling unsure about taking the leap to study abroad? Ryan Teeter, our Canadian Ambassador shares his story. Find out how he felt when he decided to undertake a BA Marketing at IT Carlow and and what he's gained from the course and this life-changing decision…
"I can't do this. I'm not ready. I'm not smart enough." Sound familiar? For many of you, I'm sure it does. It certainly resonates with me, as these were the very same irrational, self-directed thoughts that whirled through my head leading up to my departure for Ireland.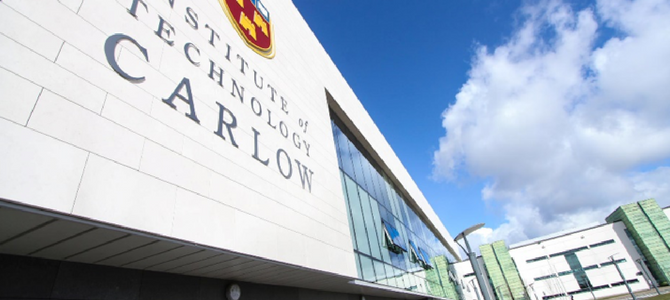 When it came to the decision to leave the comforts of home for something entirely new and unknown, I was about as certain it was the right decision as I was that it wasn't. If that doesn't make sense to you, no worries; much of how you'll feel about leaving will not make sense. I was simultaneously sure and unsure about the decision, and it absolutely wrecked my nerves. Deep down, I knew I was smart. I excelled in college and found a comfortable interest in Marketing. I had earned the opportunity to travel abroad for my studies. So then why couldn't I see that at the time? Instead, I put myself under a microscope and picked out every flaw I had to seemingly convince myself this wasn't for me. Sure, I could fake it. I tried to make people believe I was confident and prepared. But I never was. "I'm not ready", I told myself.
So, it was a good thing I didn't listen to myself. If I had, I never would have stepped foot on that plane set to depart from Toronto Pearson International Airport to Dublin Airport in Ireland. Instead, I am writing this now five months into my academic year, from my third story apartment in Carlow County only 10 minutes down the road from the Institute of Technology Carlow.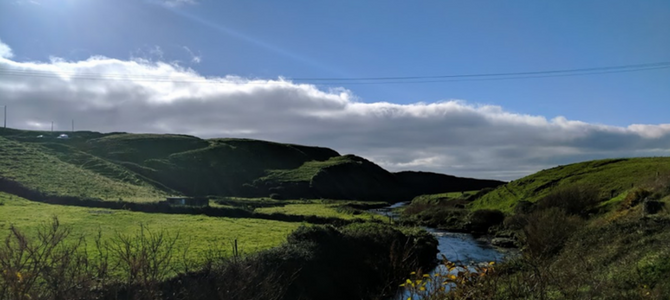 I chose IT Carlow for a few reasons. Primarily, it was the best offer of an Honours Bachelor Degree completion in Marketing that I knew of. It was also the location where Alexis Kilroy was going to attend for the same reasons. Had it not been for her, I might not have encountered this opportunity. Finally, I was intrigued by the level of detail found in the program curriculum. The courses listed interested me and many were accompanied by the inclusion of large, all-encompassing research projects of which I was fairly unfamiliar with. Because of that, I knew this was the final academic challenge I needed before entering the workplace.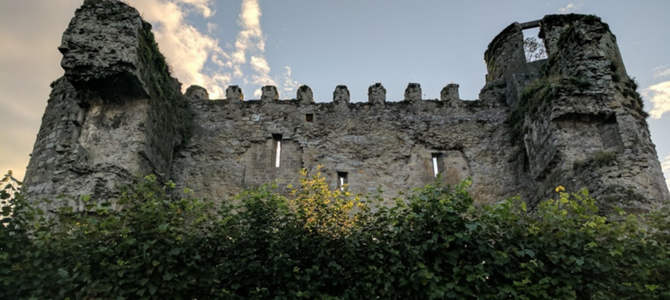 For those of you interested in studying marketing abroad, it may be helpful to know that my time at IT Carlow thus far has been as educationally fulfilling as I could have hoped for. Since day one of the program, it was clear that the instructors were heavily invested in the success of the students, which I found always helped my progress significantly. In regards to the Marketing curriculum, it was extremely relevant to my prior education in the field and allowed for not only a refresher, but an opportunity to explore new concepts and apply them to businesses located in a different part of the world; that was an international experience you just can't make-up. The program is full of large projects that force you out of your comfort zone and into a space where research and self-direction is vital. Being able to communicate with and interview business owners has been rewarding in its own right. On top of that, the importance of primary research has been greatly emphasised this year, and, having had very little experience in that area, I have benefitted greatly from being required to gather my own sources of valuable information to create a marketing plan in a new way.
Finally, this year spent abroad has also introduced me to my first dissertation. This large, detailed and in-depth research paper is the final requirement for all students of the degree. It is the culmination of all of your knowledge spilled over into a topic of your choice. Though mine is still unfinished, it has felt much like a completely separate program in its own right. The stress and pressure is high, but the feeling you get as you reach every checkpoint with your supervisor makes it all worth it. This is something you get to create from top to bottom and make your own, and something that you get to keep with you for future referral. I can easily view my dissertation as being the largest source of pride at the end of my degree, and I look forward to its completion.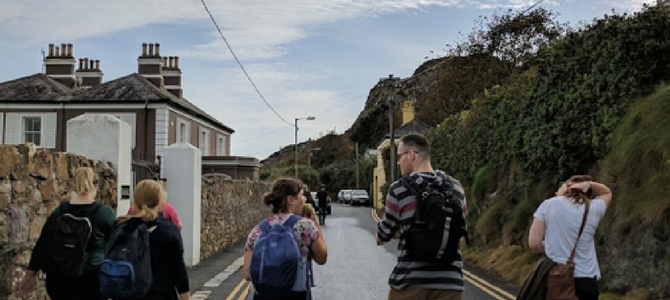 Oops. I almost forgot the most important part. I have also been fortunate enough to make some incredible new friends who not only help each other succeed, but encourage each other as well. These people, who are all in the same or similar situations as myself in moving to Ireland, complete the experience of studying abroad and create an unbelievably friendly environment to live in. Many of them are Canadians I have met for the first time, but many of them are also from other parts of the world. Individuals from France, Germany, India, and of course Ireland have been introduced to me and I could not be more grateful. It would not be far off to claim that my experiences with these new individuals have been at least as educational and informative as my time spent in the classroom at IT Carlow.
Sounds pretty good, doesn't it? The whole experience. So why then, did I suffer those thoughts listed in the beginning of the blog before I left for Ireland? Why might some of you be having those same thoughts now? I think the saying "You are your own worst critic" is a good explanation. No one can bring you down the way you bring yourself down, after all. My advice to any readers would be to just go through with it. Once you have the hard facts on which school and program and country would be best, let go of the superficial doubts and get on the damn plane. In a world constantly becoming more and more connected, expanding your view beyond your own home is, and will always be, your best option.
Any questions? Please don't hesitate to contact me by email any time. I'd love to chat.