German-American Student Ambassador Aislinn Mirsch occupied her time during lockdown by following the rules and doing nothing. Well, almost nothing . . .
Staying home saved lives
This rallying cry has been echoing across Ireland and in many other countries around the world. In Germany, for example, the government released a series of advertisements called "Zusammen gegen Corona #besonderehelden" which translates to "Together against Corona #specialheroes." In one of the ads, an elderly man recalls his youth in the winter of 2020. "The fate of this country lay in our hands," he says. "So, we mustered all our courage and did what was expected of us, the only right thing. We did nothing. Absolutely nothing."
The ad then depicts his younger self sprawled out on the couch with a bowl of crisps nearby. "Wir waren faul wie die Waschbären!" exclaims the narrator as the young man stares slack-jawed at the television.
The music then swells majestically, and the narrator proclaims that by staying at home and doing our best to stop the spread of COVID-19, "That is how we became heroes."
Coping in lockdown
As an international student conducting my studies entirely online, it is sometimes difficult to conjure up a feeling of heroism in staying indoors day after day. But following the Irish government's level 5 lockdown restrictions and staying home is of the utmost importance and I strive to respect them.
Instead of going out to explore this country during this once-in-a-lifetime experience, I must be creative and find ways to bring Irish experiences to my living room during this pandemic. Between cooking, studies and reading about Ireland, I am also honing my photography skills and learning to make cinemagraphs (fancy GIFs) to capture moments in the lockdown.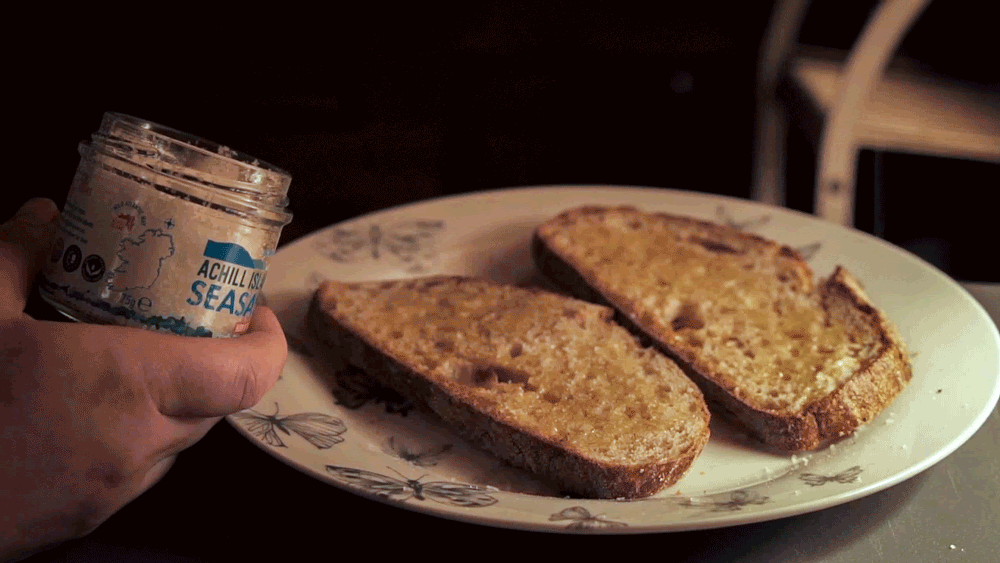 Comfort foods
One of my favourite comfort foods is sourdough toast with butter and salt. Each bite is a warm, buttery crunch that captures the nostalgic noshes of my German and American upbringing. Now that I've discovered an Irish farm that delivers organic produce and groceries, I can recreate this scrumptious snack with a new twist of Irish flavours.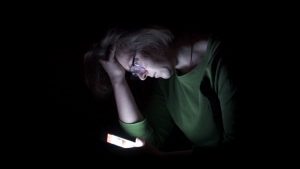 Trying to keep up with the national news of at least three countries can be draining and I often succumb to doom-scrolling through news apps. Staying informed and discovering uplifting stories that lead me down fascinating rabbit holes is part of studying science and health communication.
All I could do was my small part in bringing an end to this pandemic: staying at home. Our collective actions truly make a difference and will save lives. Together, we can be besondere Helden.
Stay safe, be curious, and practise kindness,
— Aislinn
Aislinn is doing an MSc in Science and Health Communication at Dublin City University