Studying abroad in a brand new place can be daunting. That's why each Irish college has an International Office on hand to help! Ruby, our Vietnamese and GMIT Ambassador, shares why she believes her IO is truly the best…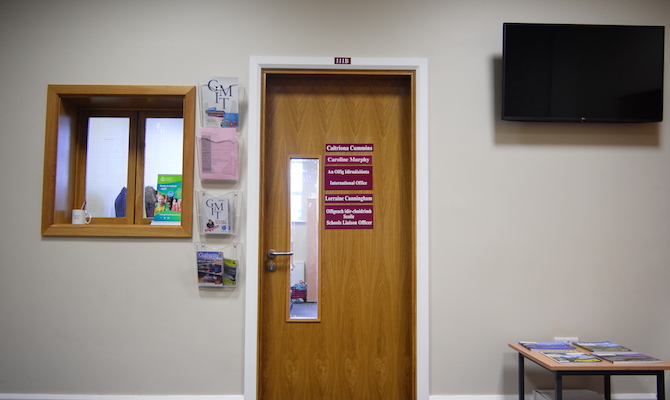 Coming all the way from Vietnam to Galway and ending up in GMIT, I knew that I had made the best decision ever after only the first few weeks. There are tons of reasons for that, but in this blog, I chose to give the wonderful people who were the main reason the credit that they all deserve. Readers, may I introduce you to the International Engagement Office of GMIT.
They give you 100% support
If you think that being an international student means you'll have to fight a lonely battle and deal with everything yourself in this whole new environment, well I'm afraid that you'll be disappointed. The people in the International Office are basically your nannies (I'm not even exaggerating)! They are the ones sending out emails to remind you about GNIB appointments; the latest advised date to apply for a re-entry visa if you wish you travel away for Christmas or New Year; student registration info; examination preparation etc, etc. Basically, everything that keeps you safe and sound in GMIT and also in Ireland! Any concerns about college, your course, timetables, accommodation, jobs, bad landlords, homesickness, stress — literally everything be it big or small, they are always there to hear you out and make sure that you walk out of the office completely happy and satisfied, even if it's just printing out your timetable.
They make you feel welcome
Occasionally, the International Office will organize events especially for international students. One of the best events is the induction week for first-year international students taking place at the start of every academic year. This event lasts for one week and consists of various activities aimed at getting the students to know more about Ireland and make friends with other international students. At the end of the event, everyone leaves with a fresher mind about their new journey ahead.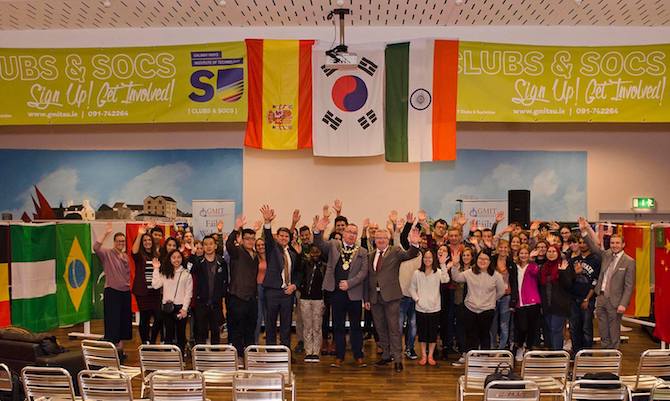 Coffee evenings and international table quizzes are among the most popular events and have a huge turnout. They act as social gatherings and also as an opportunity for students to test out their knowledge of different countries and nationalities. It is open to all staff and students in GMIT and the prize for the winning team is well worth all the effort.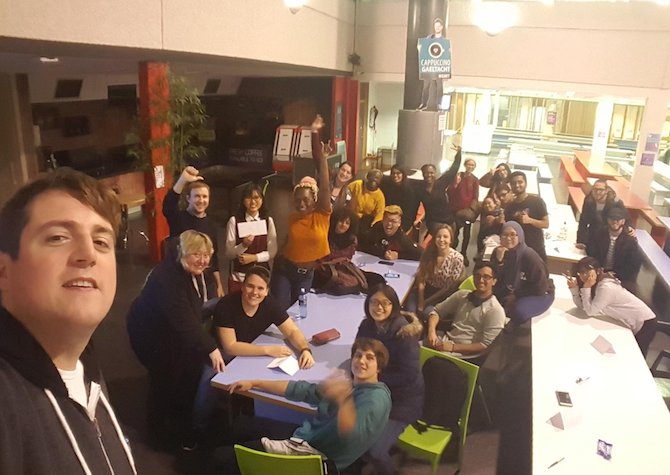 My favourite one, however, is definitely the Lunar New Year celebration held at the Druid's Theatre with the participation of the Mayor of Galway City, who this year, wished all the GMIT international students a happy new year of the Pig. We were well taken care of with fabulous Asian food, a lovely Chinese new year song sung by some of the students, and free buses to go back and forth from GMIT to the theatre. Celebrating Lunar New Year in a European country thousands of miles away from home is an experience that I will cherish for a lifetime.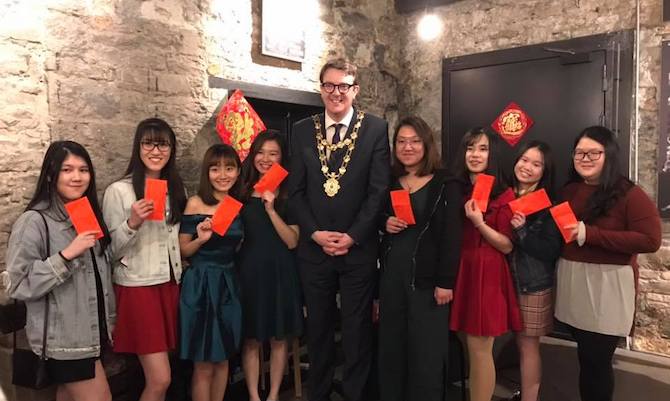 My personal experience with the International Office
The whole story of myself coming here was far from favourable and it wouldn't have been this pretty without the help of the GMIT International Office. Not only did they find a room for me in a student village in the last minute, but they also helped me get my deposit refunded as I was underage and could not stay there. They were also the ones who contacted the host family that I'm currently staying with now.
Arriving in Galway one week late due to visa issues and being the only Vietnamese student in GMIT didn't really help when I arrived. However, the staff were kind enough to sit down with me to go over everything I had missed and patiently answered every single question I had. (Thanks Caroline for printing out my timetable and taking me to my classrooms!) The director of the International Office, John Joe, who seems very passionate about his job, went the extra mile by contacting the Vietnamese students in NUI Galway and asking them to connect with me, which took me completely by surprise. He would often invite me for coffee or just send me a text to make sure I was doing well. Knowing that I missed all the induction experience in first year, he asked me to come and 'give him a hand' with the induction this year. I appreciated it, very much.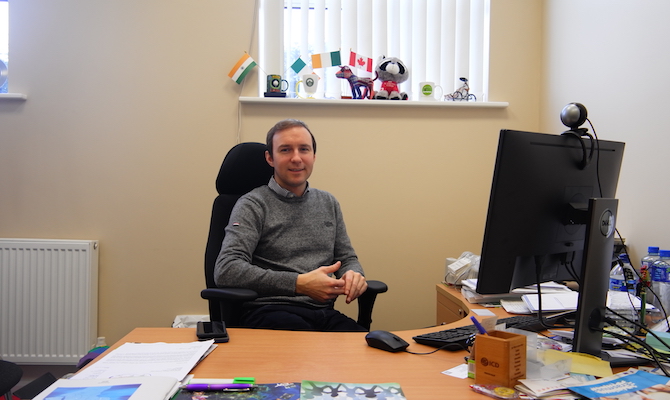 My last words
In my opinion, it's definitely fair to say that GMIT has the best staff for looking after international students and I'm sure many of my international friends will agree. They do things that no one else in other places would do for their students, so I thought spending some time acknowledging their brilliant job wouldn't cost me anything. Come to GMIT and I guarantee that you will always be in the best of hands!
If you want to learn more about GMIT's International Office, check out their Facebook page.