Mexican Student Ambassador Rafael Contreras shares his experience of getting to know himself and reflecting upon the past year in Ireland.
We're almost halfway through the new year and, while we should still be considering our goals and plans for the year, uncertainty remains in the air about what the rest of the year will hold. There is hope however with the vaccine being rolled out but, if 2020 taught us anything it is to expect the unexpected.
I moved to Dublin to begin an MSc in Emerging Media in the middle of the pandemic and, while it may have seemed like a bold move at the time, in hindsight, I feel it was perfect timing. Of course, the experiences and day-to-day interactions are much different compared to what I'm accustomed to but, being able to study and work from home, I find myself being much more responsible; not stressing over deadlines as well as getting a full eight hours of sleep a night (sometimes nine if I'm being honest).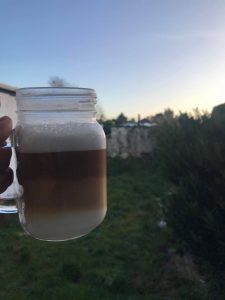 With that being said I am 'playing it by ear', as they say here in Ireland, which means I'm going with the flow. I do my best to move forward and grow yet uncertainty is very much still present and it would be foolish to even try to predict the next few months! All that we can truly do is follow the rules, adapt and hope for the best— at least that is what I am choosing to do.
There is certainly a lot to be reflecting about in these locked-down times. Where our heads can easily cloud, we must attempt to look for the little things in our daily routine that bring us joy. I am an avid coffee lover and I dearly missed going to my local coffee shop and getting my usual, so I bought a Nespresso machine (pod coffee maker) and now sometimes just sit in the back of the house and relax for a minute.
During the winter, the weather was pretty special, spoiling us with snowy mornings every now and then, which was convenient for me as I would often wake up a few hours before class or work and go for a walk around the block as the sun comes up.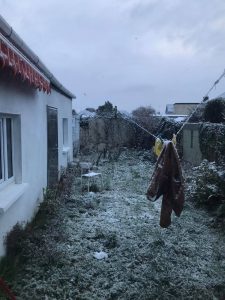 There is no denying that we are still in a frustrating situation, but it's one where we must keep our heads high, our minds clear and our hearts hopeful. It's a time to value what we have (and had) and work on ourselves.
Rafael Contreras, who is from Mexico, is doing an MSc in Emerging Media at Dublin City University.