Our Student Ambassador Israa Alzarmah has been through this so she and her fellow students are ideally suited to break down the options for you
Congratulations, you made it! I wrote this blog because I struggled to find accommodation in Dublin. There were many options, but I never found a perfect one, so it was a hard decision. I hope you benefit from knowing your options and the pros and cons from my perspective and that of a few students I interviewed in my college.
Should I live alone or should I share accommodation?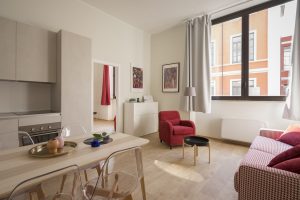 Living alone
It is very convenient to live alone. I prefer this option. It is very handy when I have family members visiting as they can stay with me. Sometimes, I feel lonely and wish I had a roommate, but I go out with friends or video chat my family. The downside is that it is very expensive and I am responsible for everything from bills to apartment maintenance.
"I think I prefer living alone because it gives me more privacy and I don't need to worry about meeting roommates' expectations. I feel lonely sometimes, but I try to distract these feelings by doing things I enjoy or visit my friends who live close by." – AO
"I lived alone for a year and I enjoyed it. The pros are that I lived by my rules and I did everything my way. I could listen to loud music. The cons are that I felt lonely sometimes but it didn't bother me much as I am an introvert." – SM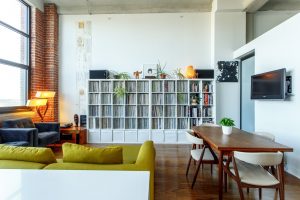 Living in a shared apartment
I lived in a shared apartment during my first year in college. It was a good option for me as I was new to the country. My roommate helped me settle. It was nice to explore the area with someone. I did not have expectations so I was fine. I had a private bedroom and bathroom so it was convenient. The living cost was great.
"I lived with a roommate for one year. It was great to have someone to spend my free time with and financially convenient." – A
"I lived in an apartment with another student from my college, and it was great. Sharing the responsibilities made it easy. The apartment was outside the city centre, so the rent was affordable. However, the travel was quite hard especially in the morning and rush hours, but it was manageable." – LA
"The pros: it feels good to have a small talk with someone at the end of the day. It is nice to share the costs and help each other in cleaning. It is useful to have someone to practise my clinical examinations with.
"The cons: I have to be considerate all the time not to make noise when cooking or cleaning for example. If my family comes to visit, I can't accommodate them. I never had any problems with any of my roommates so that's all." – SA
"The best experience was living with my best friend. It felt more like living with my family. It made me feel safe and cared for in addition to all the pros of living with a roommate." – SA
Living in a shared house
"I, currently, live in a house with three other students. I think the main thing is finding good people to share accommodation with. Houses in Dublin are usually far away from the city centre, so if you are considering it, you should be flexible with transportation and long travel.
"Usually, houses are safe because they are located in a family-friendly neighborhood. The main issue was adapting to the other students; the more in common you have, the better.
"Unfortunately, you can't control utility consumption, so it can vary monthly but generally, it is reasonable. In a house, you have much freedom and a nice backyard. You get to know your neighbours.
"Yes, there are responsibilities but I enjoyed it. For those who are looking for safe, affordable options, sharing a house is good. The only advice I have is look for a house near the Luas line as this will make travel easier." – BM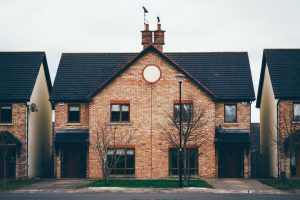 Living with a host family
"I have stayed with many host families before. It helped me get involved in the community. I tried Irish food and learned about Irish culture. Some families are very nice; I felt that I'm one of their children. They helped me a lot and supported me. I was able to practise my religion without any disturbances.
"But the main issue is I didn't get my freedom. There were restrictions in terms of cooking on my own and staying up at night. After a few weeks, I started to miss my home country food, but I was not allowed to cook, so I had to eat at restaurants.
"Most families will try to make you as much comfortable as they can but not all families do that. Having a private bathroom is way better than a shared one. Some host families are pricy and some are reasonable, but overall the prices have increased recently. Unfortunately, most of the good host families are far away from the city centre." – BA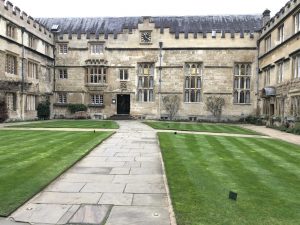 College accommodation
These depend on which college you go to, but usually, they are within a walking distance from campus, which is convenient. Also, usually, only first-year students are allowed to stay in college accommodation, so you get to know your classmates and make friendships.
Living close to college can motivate you to participate in college events and extracurricular activities for a more enjoyable and rewarding college experience.
Conclusion
It is is very important to identify your priorities. For some, location is more important, and for others, shared responsibility and company are more important.