Kesya Rodrigues, one of our Brazilian Student Ambassadors, shares her tips for coping with the new reality of student life in lockdown
When the pandemic hit I wasn't expecting it to last so long. Everything started at the end of my first year in college, so I was able to experience some "normal" student life. However, I didn't know what to expect from my second year. Most of my friends were studying different subjects and with online classes, so I presumed it would be harder to make new friends.
Challenge
Living abroad during these times can be a challenge, especially when you can't do things that are part of your routine, such as going out and socialising. But luckily during the lockdown, I learned how to keep myself occupied.
So here are some tips for what to do . . .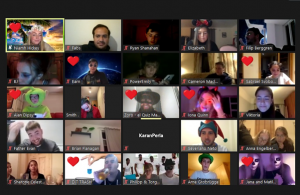 Online events
As I mentioned at the start of this blog one of my biggest fears was not being able to make any friends. But thanks to Dublin Business School, that didn't happen! My college organised a series of online events that would take place at least three times during the week, such as game nights, quizzes and even parties. I got to meet a lot of fun people, which made such a difference during my time at home. I never felt alone because there was always something to do.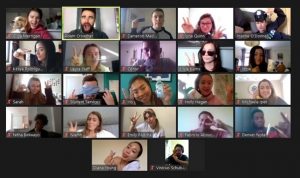 If you're already here and your college doesn't do anything like that, perhaps you could take the lead and organize a Zoom meeting with your classmates and get to know each other.
Go where you can
I was never an outdoors person but during lockdown, this changed completely. I have been in Ireland for some time now, but I never got to appreciate the parks and beaches as much as I do now.
Also, walking is good for your mental and physical health.
My favourite places in Dublin to go for a walk:
Howth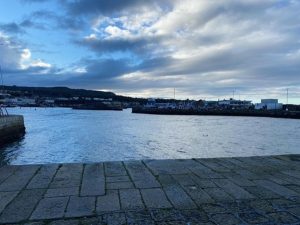 Portmarnock Beach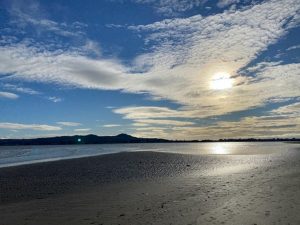 At home
Learning how to enjoy your own company is also essential. There are plenty of things you can do at home, such as learning a new language, take online courses, improve your cooking skills, learn sign language, work out, read and many more.
Some of my favourite things to do at home are working out, reading, yoga and meditating.
I hope some of these ideas help students already in Ireland; for those arriving soon I hope this has given you an insight into what it's like to be a student during the pandemic in Ireland.
Kesya is doing Business Information Systems at the Dublin Business School