Interested in studying abroad? Our Athlone Institute of Technology ambassador from Malaysia, Jasmine See Wei Fong, tells us about her experience of student life in Ireland and answers 10 of her most frequently asked questions…

Here are 10 frequently asked questions people have when they're planning to study in Ireland. If you still have any queries, just comment below the blog and I will do my best to respond and answer!
How different is the Irish education system?
The education system in Ireland might be different from other countries so be sure you fully understand how it works.
How long did it take to fit in this new environment?
Whether you're an extrovert or an introvert, you'll find your own place. Just chill and be yourself.
Did you ever feel left out in Ireland?
Ireland is like a big family — there are people come from different countries and of course from your own too. So, don't get yourself down and make an effort to find your new mates.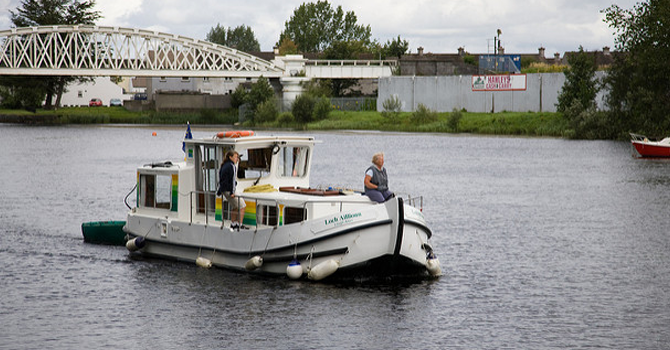 Will it be hard for students to study in Ireland if English is not their first language?
Yes, at first. Because you'll feel like you're in a completely strange place. But, if you're able to understand these 10 FAQs and you're willing to speak and learn, then you are good to go. It will naturally start to become your second language.
Is there any difference to studying in Ireland compared with other countries?
I would say the education system is generally similar everywhere. You have various formats of assessment including coursework, presentations and written exams. But the one thing that makes Ireland amazing is the support given by the college and lecturers and even classmates in some cases. Students who need help can get it from the Students' Union or the International Office.
What is the latest time you finish class?
The latest would be 6pm and it wont be later. And it's often earlier on Fridays. However, there might be exceptions with some modules. For example, hospitality and culinary students can have their practical sessions run until 8:30pm.
Do lecturers in college encourage students to learn Irish / Gaelic?
It's good to learn a few words or even more if you're interested but it's not compulsory. You can ask your Irish friend or your language lecturer to teach you them. But in some degree courses, especially the politics course, Gaelic is essential.
Is participating in a society compulsory?
It's great to join societies — why not! You're building up your network of people who have the same interests as you.
Will there a possibility for work placements?
If work placements are part of your module, you will surely get a list of options from your lecturer. It would be that there would be no places left, unless you didn't apply.
Is it possible to find a job in Ireland or in the EU after graduation?
It depends on how prepared you are — Do you have a well-written, updated CV? Do you know where to find a job? Are you comfortable talking, especially during the interview? Once you think you're confident, just go ahead and try. It's ok okay if you don't get the first one — just keep trying. As time passes, you'll get to know what you're looking for.