Struggling to get to grips with Irish culture? Our ambassador from Myanmar Aung Kaung Sett Hein has the tips you need for navigating bank holidays, unpredictable weather and so much more!
Before you could happily call Ireland your home, you may have found life here very different to what you were used to back home. With the unique quirks and customs of the locals to the very unpredictable weather, settling into life in Ireland has not always been easy. Let's take a look at what you will need to be familiar with before moving to Ireland.
Public (bank) holidays
Let's start with what everyone craves, holidays! Like all countries, Ireland has public holidays or 'bank holidays' (compared to 'gazetted holidays' as they are called in my country) scattered throughout the year, when colleges and businesses close for the day and public transport runs a less frequent service. It's always a good idea to remember when these days are. Stay updated online about the detailed opening hours (of bus, grocery stores, etc.) so that you won't be left out in the cold or run short of food on bank holidays.
The following are the main bank holidays, and the days that they traditionally fall:
New Year's Day – Jan 1
St Patrick's Day – March 17
Easter Monday – April 22 for 2019 but the date varies each year
May bank holiday – May 6
June bank holiday – June 3
August bank holiday – Aug 5
October bank holiday – Oct 28
Christmas day – Dec 25
St. Stephen's Day – Dec 26
Irish weather
Rumor has it that Irish weather can be unpredictable. This is an island on the edge of the Atlantic Ocean after all! Before coming here I recommend packing layers that you can easily put on or take off — waterproofs, comfortable walking shoes and sunglasses are all a must. You could be sunbathing at a beach one minute and then moments later, you're running for shelter from the windy rain or showers of ice that have emerged out of nowhere. Sometimes you won't see any sign of the sun and have clouds for the entire day, and this can have a tendency to make you feel kind of drowsy and depressed, especially when diving into studying for an exam at the library. Never take sunshine for granted when the sun shines. If you are a snow person, the bad news is you won't often see snowfall in Ireland — winter could be mild and there may be an unexpected snow day in the middle of March. You just can't tell with Irish weather! So, always watch out for Met Eireann weather forecasts for a heads-up before setting off on a day trip! And if at any time you feel the weather changes are badly affecting your daily physical or mental health, don't hesitate to seek help from your local GP. Fun fact: Irish people love to talk about weather, so if you ever run out of topics to converse, why not give this option a try?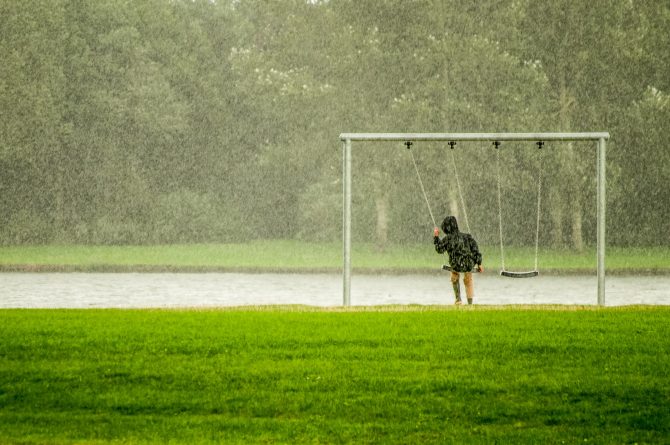 Eating and Drinking habits
Food and drink are part of the culture here in Ireland — you'll find a large portion of your student budget going on trips to the local pub or eating out with friends. Here are a few things you don't want to miss before you head out for a bite to eat.
It's always easy to strike up a random conversation with a perfect stranger in the pub. Irish people love talking and meeting new people, especially from distant lands, so even if you're by yourself, let go of your inhibitions — just be open-minded, start with small talk and be open to making new friends.  There's usually no table service at Irish bars like in some other countries and drinks are paid for after you order them. There can often be a "rounds culture" where basically you're expected to get your round and buy drinks for your other friends after you've been bought a drink. If you're not so willing to drink much or get into rounds, don't be reluctant to decline in the first place! Pubs have good lunches available at budget-friendly prices and with special deals and offers. Be aware that some places may not serve food all day, and sell only drinks – after certain hours of the day. You don't need to necessarily tip, as sometimes the service charge is already added on to your bill but it is a personal choice if you want to. Even though not offered automatically, don't be afraid to ask for 'doggie bags' to bring home a portion of the meal you couldn't finish on your plate!
Remember to book ahead before eating out in big cities like Dublin, or at popular restaurants —especially if you're thinking of planning a meal out on weekends or a day like Valentine's, it's almost impossible to get a table by just walking in without having made a reservation.
Accents
Depending on what county you are in, local accents can vary. Even if you are an English native speaker, you can have a hard time understanding some Irish accents. Always let someone know if they are speaking too fast and you can't understand. Uniquely, the Irish tend to leave the 'th' sound in 'thanks' or 'thirty' and pronounce the 'r' as a more rounded 'or'.
Politeness
On top of friendliness and warmth, most Irish people are known for being polite, as in saying thanks to the bus driver before leaving to saying sorry even when it's not their fault, like when you bump into them.
Comfortable fashion
You'll definitely see in streets a unique fashion sense — lots of Irish people in comfy hoodies, sweatpants, tracksuits, joggers, three-striped pants, and you're wrong if you think they're all heading for a workout.
Giving directions
If you have a terrible sense of directions like me and are scared of being lost, don't worry! You'll be surprised at how many people are patient and willing to show you the way. From my own experience, the (Dublin) bus drivers are extremely sweet and helpful, willing to tell you in details where to get off and how to get to your destination. You may even find the information from bus drivers more reliable than your Google Maps app!
I hope these tips have helped you on your journey exploring Irish culture. If you have any more helpful tips please leave me a comment below.