Worried about feeling lonely while studying abroad? Why not take Shi Min Low's advice and choose a college that feels just like home…
The best decision I ever made was choosing to study in the Athlone Institute of Technology (AIT), in Ireland. "Do you ever get homesick?" is a question often asked by my Irish friends, but my answer to them is no. I know that homesickness can been a serious issue among many international students, but not me because at AIT you always feel at home. Here are just some of the things that have made me comfortable here in Ireland…
The AIT International Society and Asian society organise trips and drinking events for students throughout the year. Not only can you relieve stress from study by joining them but also you get the chance to make friends. In October last, the International Society organised a trip to Connemara, Galway. Connemara is a place worth visiting, the scenery there was breathtaking and the visit was a great way for me to meet and make friends with other international students.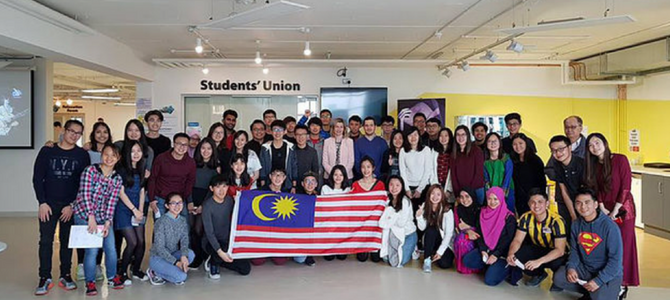 The Asian Society also celebrated Malaysian Independence Day on the 31 August. I felt miserable that I could not celebrate Malaysia Day in my own country but on the bright side it was a new experience for me to celebrate in Ireland. The event was organised to be a Potluck style event. All the Malaysian students had decided to cook Malaysian dishes and share them. To be honest, the food was more delightful than my expected and full of authentic Malaysian dishes. In my opinion, the dishes that stood out the most was Nasi Lemak with curry chicken and herbal egg. Yum!
AIT International office is very considerate of all the Malaysian students. They even invited a Malaysian chef to prepare food that we were craving after not getting to eat them for months. At night, you will feel the Malaysian ambience and how friendly all the Malaysian students are. You will never be alone in AIT.
Watch the video and have a walkthrough of the Malaysian Night
So take my advice–don't be afraid to study abroad and remember life is like an ice cream, enjoy it before it melts!
Find out more about applying to become an international student at AIT