Want to know more about undertaking a BA in Advertising & Marketing Communications? Sarah Deacon tells us more about her course at TU Dublin Tallaght Campus (formerly IT Tallaght).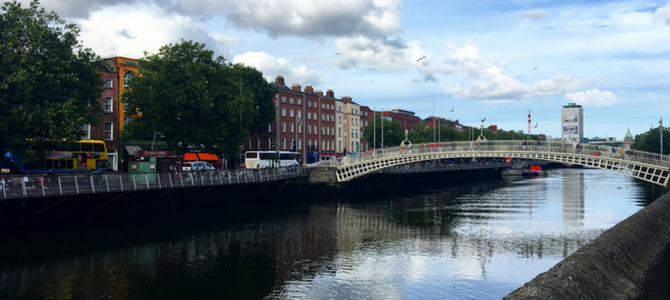 I live in a suburb of Dublin, the capital city of Ireland. Dublin is a hub for food, nightlife and entertainment, and business. My college (TU Dublin Tallaght Campus) is only 25-45 minutes by bus or tram from the city centre, making it a convenient location to live and study. The village has a shopping mall with a movie theatre, several restaurants and pubs and a beautiful landscape of mountains that are worth the hike if you get the chance.
I study Advertising and Marketing Communications, and if you're already in the field of business, or have an interest for strategy, planning, and design, this might also be the program for you.
The BA Honours Advertising and Marketing Communications course at TU Dublin Tallaght Campus (formerly IT Tallaght) is a 4-year program, however I entered in year four which offers background in innovation, brand management, finance, business ethics, account planning, excel and design.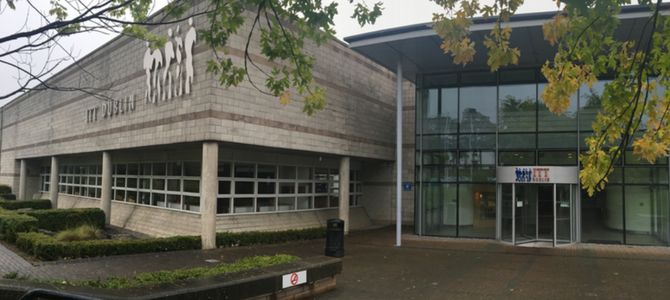 My experience as a Canadian applicant
If you graduated with a 3-year advanced diploma in business or marketing in Canada like myself, you can study 1 final year at TU Dublin Tallaght Campus to translate your diploma into an Honours degree.
To apply for the fall school year, make sure you contact the international department between January-April as this is when I applied. Typically, submissions will be required before May to be considered for that following September.
So what makes this program worth taking?
I asked fellow classmates about their experience throughout the course and these were the highlights:
"The best experience is the opportunity to gain real client experience in the 4th year within a mock-agency setting." Clients from this year included Jaffa Cakes, Vodaphone, Tallaght Martial Arts, and Dublin Business Commerce. Check them out, and see what we've been up to in an article published about some of our teams.
"The program offers the opportunity of a 3-6 week placement at local agencies," which gives students practical experience and opens the door to connections in the industry. "The experience of learning how things are done in a real business setting gave me a better idea of looking at this from a different perspective. It was amazing to be able to go into meetings with real clients."
"We have some inspiring teachers which is really motivating." Most teachers come from a business/marketing background and currently work within the field.
Technology is big in the marketing world today. "The college has access to quality equipment, including professional 4K/HD video recording cameras and a Mac Lab."
For international students – studying in Ireland is a unique experience that immerses you in culture and integrates you into a real class environment. You'll be able to make friends with Irish classmates, learn some fun slang and exchange differences between your lives.
Finally, what can I do with my Advertising and Marketing degree?
Just a few of the many job opportunities available after graduation:
Account planning
Marketing Coordinator
Copywriter
Market Researcher
Public Relations
Event Coordinator
Sales Promotion
Designer
Ireland is also home to many business headquarters like Google and Apple, so with some hard work and Irish luck you could see yourself as an intern there.