Torn between two subjects, and just can't settle on one? DCU could have the perfect course for you! Kimi, our Japanese Ambassador tells us why the BA Joint Honours in Humanities course checks all the boxes…
Choosing a major for university can be overwhelming, especially if you're still unsure about what you want to study, and it almost seems like an impossible task to choose just ONE subject out of the huge variety of subjects on offer. It's also very scary because you want to make the right choice and decide on a subject that you won't get bored of – because you will be stuck with the same subject for the next few years, and possibly the rest of your life in your professional career! I was terrified when I was writing my college applications because I didn't want to choose the wrong subject, but when I came across this course, BA Joint Honours in Humanities, I was sure this was the right course for me.
What is BA Joint Honours in Humanities?
Bachelor of Arts Joint Honours in Humanities is a programme offered by Dublin City University, and it runs over the course of 3 to 4 years (the course duration depends on if you go abroad for a year or not). What is most unique about this course is that you will be taking two subjects at the same time. This is why it's so perfect for the indecisive souls out there (like me), because you don't have to choose just one subject! There is a range of seven subjects that you can choose from; English, Gaeilge, Human Development, Music, History, Geography, and Theology and Religious Studies. There are some combinations you can't choose (e.g. history and music together), but you're mostly free to choose ANY two subjects. Some of the popular combinations are English and History, and Human Development and Geography (which I chose), but of course, you can choose any subjects that you are interested in.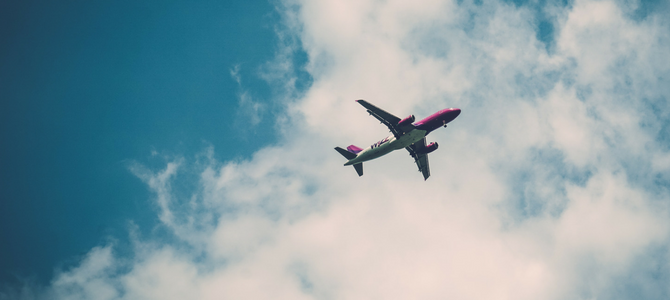 Why did I choose this course, and why Ireland?
I was originally interested in studying psychology but I didn't want my job prospectus to be limited to jobs in that field. I had all but given up on studying psychology, until I came across this programme. This course was perfect for me in that I could study psychology in Human Development classes, while studying other subjects as well, keeping my job options open.
Another reason was that Ireland, specifically Dublin, seemed like a perfect place to spend my time in college. Dublin is the perfect size to have both the buzz of a capital city, as well as the calm and quiet. Also, I love to travel, so having easy access to other parts of Europe is simply great. (Side note: Aer Lingus and Ryanair will definitely be your go-to airlines!)
What careers can I pursue?
Many of the students taking this course are looking to pursue careers in education, however, there are many more career options. On the DCU website, it says that many graduates work in the field of advertising, education, research, public relations, and many more.
So, if you have a passion for one subject, but are unsure about a career within it, or if you're interested in two subjects and just can't pick one, this course is for you, because you're not forced to choose between your favourite subjects, and can widen your job opportunities by gaining cross disciplinary skills. If you're torn between two subjects, and just can't settle on one, this course would be a perfect fit for you.
Read more about the course and how to apply on the DCU website