Malaysian Student Ambassador Kai Meen Chen writes about clinical research at NUIG and about how beautiful the Galway campus is
'Clinical research? What is your course all about?' This has been asked of me by many people when I introduce myself. Even my friends and family seem to have no idea what exactly I'm doing.
Well, have you ever wondered about the questions below?
1. How do medical treatments get developed?
2. How long does it take for a drug being approved?
Clinical trials are the answer: it's all about the journey of a medicine from the lab to the shelf.
Before a drug is deemed suitable for patients, it must go through rigorous testing and cost-effectiveness analyses. Basically, it takes about 10-15 years from animal to human testing before a new drug can be marketed.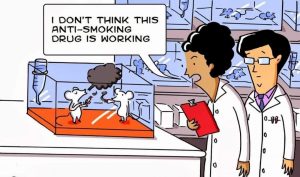 Why this course?
There's hope for everyone when medicines are approved. One real live example is the recent coronavirus outbreak. We have yet to discover a vaccine for this disease. The research is just started in the testing stage on animals and there is long time to go before using anything on human beings. During this process, clinical research plays an important role on drug discovery. I am proud to be part of this field to improve medical interventions. This motivated me to go further on this course.
Why NUIG and Galway?
Cost of living
The reason why NUI Galway was my 'destiny' place for this course is because the cost of living here is lower when compared to other European cities countries; Galway is in fact 23 per cent cheaper to live in than Dublin.
Culture hub
Galway is a small city with a contemporary and cultured vibe as students make up a quarter of the population. I love this city as it's not too busy so you can get to the town centre just by walking or cycling. You can find different pubs and cafés to hang out in during the weekend.
Galway city was nominated as European Capital of Culture 2020 and it would have showcased some of the region's most symbolic cultural highlights were it not for Covid-19 which disrupted everything. I was very proud to participate in their volunteer activities and to experience such wonderful European culture.
Amenities
My university, NUIG, is in Galway city. I loved their orientation week, which is designed to provide students with information about university activities and, most importantly, free food from time to time!
Join their societies, be a volunteer and enjoy the facilities, which include gym, library, student hub, career development centre and a campus bar. And don't hesitate to ask when facing any problems: Irish people are so friendly and always willing to help.
Student development
One of the programmes organised by NUI Galway which I think is useful for graduates is called the Employability Award. It is a recognition of learning and skills developed through work experience and extra-curricular activities and is designed to support you by engaging in employability enhancement activities beyond your degree.
There are multiple events organised throughout the year for students to participate in, such as career events, interactive CV workshops and skills workshops. You can just pop into the events when you are free or between classes.
My photogenic university . . .
Pros of studying abroad
Studying abroad is just moving from one familiar city to a new city. However, there are plenty of things to work with. Education here is totally different from Asian countries. The difference is that they do not just focus on the subject, but also value your soft skills which students often don't have.
The teaching method here is to ask more to learn more. I had a class in which the professor just delivers the lecture without any learning material such as presentation slides. Initially, this was a culture shock to me but slowly I adapted this teaching method. I learned self-discipline, independence and communication and to be proactive.
When you show initiative, you do things without being told; you find out what you need to know. You act instead of reacting.
Pursuing study overseas is not just to get a certificate; it also helps you to know yourself better, move out of your comfort zone, meet different people with different cultures and learn to communicate with people all around the world.
Life is short. Break the rules.
Laugh uncontrollably!
Never regret anything that made you smile!