Looking for state-of-the-art facilities; academic excellence and research opportunities? Well, look no further than RCSI as these are just some of the reasons Weng Kit Chan, our Malaysian and Royal College of Surgeons in Ireland Ambassador, chose to study medicine here…
Where I come from (Malaysia), Ireland has always been synonymous with medicine. While contemplating where to pursue medicine, The Emerald Isle was right there at the top – for its warm Irish hospitality of céad míle fáilte, its rich Gaelic history, its stunning backdrops that are a nature lover's paradise, and its uncompromising attitude towards education – exemplified none more so than by the Royal College of Surgeons in Ireland (RCSI). So what makes RCSI the ideal choice for a would-be medical student? Here are my five most compelling reasons to consider RCSI…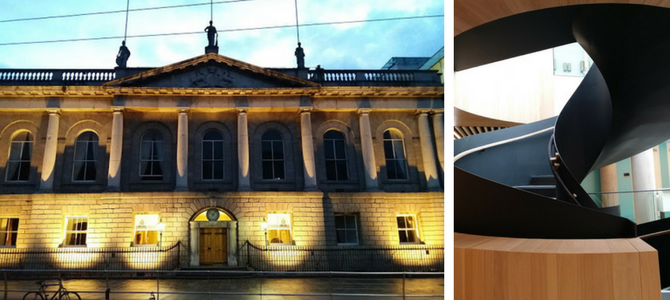 Early clinical exposure
Indeed, the biggest claim to fame for any medical school would be exposure to a clinical environment, to familiarise medical students with the scenarios they will face upon entering clinical practice. It is here that RCSI truly shines, with visits to GPs, clinics, and even patients' homes, being incorporated into the curriculum from day one. Twice-a-week lessons in the Anatomy Room (learning through cadaveric dissection) provide the basis of understanding of a normal (albeit deceased) individual, while the hospital/GP visits illustrate everything that can go wrong with the human body. Mock patients and surface models provide the most reliable way to test our practical skills, which are assessed via OSCEs (Objective Structured Clinical Examination).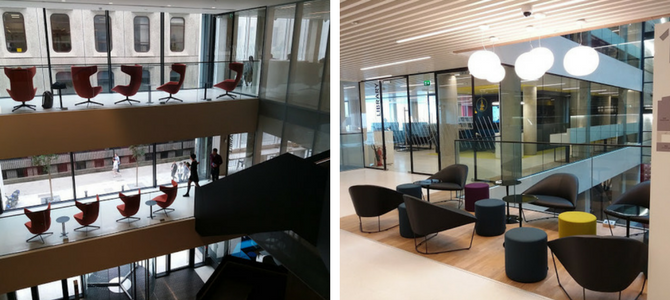 State-of-the-art facilities
The €90 million New Academic Building officially opened this summer, comprising 10 stories (6 floors up and 4 below) dedicated to facilitating all students' requirements. The top two floors house the National Surgical Training Centre (NSTC), complete with hospital room simulations, patient dummies, and a state-of-the-art mock Operating Theatre. This is followed by a three-tier library just below, and the Ground Floor with its Study Pods and The Dispensary. Underground Levels include the largest auditorium in RCSI, a public gym, females-only gym, and a multipurpose sports complex. In addition, RCSI has invested €11 million in the construction of a 30,000 sq ft extension to the RCSI Education and Research Centre, Smurfit Building at Beaumont Hospital (the teaching hospital affiliated with RCSI), scheduled for completion in mid-2018.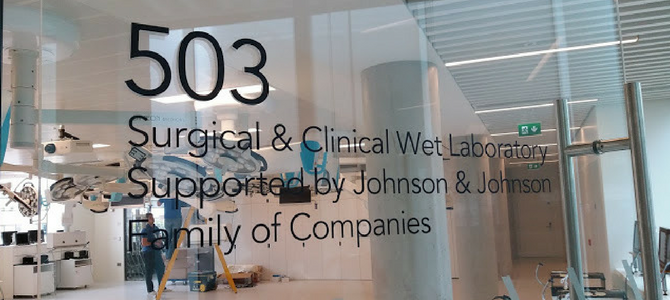 A long history of academic excellence
RCSI prides itself on being the pioneer of surgical teaching, and with such a storied and illustrious past, few could disagree. Founded more than 200 years ago (in 1784) following a Royal Charter, RCSI is unique in that it is the only Royal Surgical College in the UK and Ireland to also incorporate a medical school, which is coincidentally Ireland's largest, with over 3000 students from over 60 countries. Fast-forward to modern times, and RCSI was ranked joint first in Ireland, in the 2016/2017 Times Higher Education (THE) World University Rankings. And with a motto of "Consilio Manuque" (Scholarship and Dexterity), this should come as no surprise. RCSI has also expanded its outreach with campuses across the globe, notably Malaysia, Dubai, and Bahrain. This has further improved its rankings in the "International Outlook" category, where it has risen to 46th in the world.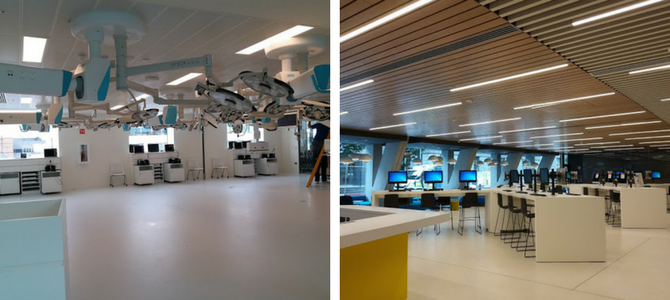 Research, internships, and observerships
The RCSI Research Summer School provides the platform for students without prior research experience to delve into the world of research, under the supervision of a Principal Investigator. With a €2,000 Scholarship almost guaranteed (priority goes to those without research experience), there is simply no excuse not to apply! Furthermore, observerships and shadowing opportunities are but an email away. Many surgeons/specialists are more than happy for you to pay them a visit, and will only be too happy that you've taken an interest in their area of expertise. If there's one thing I've discovered after two years of reading medicine here, it is that the opportunities are practically limitless.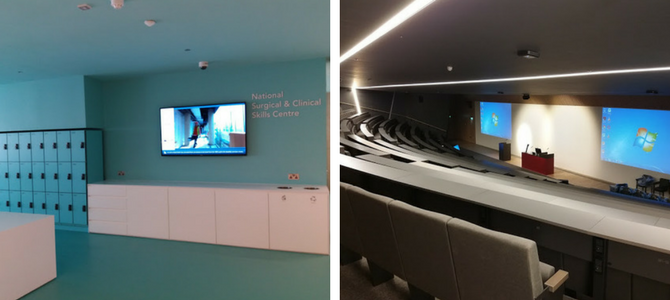 Training the next generation of surgeons
The name says it all. Colloquially called "The Surgeons" or simply "Surgeons", RCSI is committed to grooming the future batch of pioneer surgeons and physicians. Consider the fact that RCSI is in charge of the National Surgical Training Centre (NSTC), whose programmes all surgeon trainees undertake in order to qualify as a surgeon in Ireland, and you will gain a better appreciation of the high regard accorded to all RCSI-trained professionals. Beaumont Hospital is regarded as the national neurosurgery centre in Ireland, and with teaching facilities (specifically for RCSI students) and research centres located within the hospital complex, that should be enough reason for anyone with a remote interest in surgery, to consider RCSI.
Before coming to RCSI, I was sure I had made the right decision. Two years down the road, and I am doubly sure of it!
Find out more about studying abroad at the Royal College of Surgeons in Ireland