TCD student and our ambassador hailing from Vietnam, Quan Vo Minh talks us through studying for his MSc in Management.

Common beliefs
There is a common belief that the Masters in Management (MiM) program is only suitable for young professionals who have two years' experience or less and no background in business. For those of us who have been working in managerial positions for a while, it is recommended that we do a Masters of Business Administration (MBA) program.
I also thought this, until I took the MiM program at Trinity College Dublin (TCD), with sponsorship from the Irish Aid IDEAS fellowship program. Below are my top three reasons why the MiM program is hugely beneficial for me, even though I have over 10 years' experience managing teams and companies of different sizes.
Fundamental knowledge
Firstly, the program equips me with fundamental yet crucial knowledge and skills. I graduated with a bachelor's degree in Computer Science, then switched to doing Marketing and finally ended up running my own Digital Marketing Agency.
I always thought that I lacked what it took to be a competent businessman. My participation in afternoon business classes did not cause any significant changes to the way I ran my company.
However after my first semester at TCD, I can see the bigger picture of company management. My professors, as well as the reading materials, have helped me clearly understand why we do what we do, and how each action affects the company as a whole. Now I have a stronger business foundation and know how to better manage our Finance and Operations.
Life experience helps learning
Secondly, I can better understand lessons due to self-reflection. For example, when my Entrepreneurship professor taught us the concept of the Beachhead Market, I could immediately relate it to one of the startups that I'd joined; we failed because the company spread its resources across too many different directions instead of focusing on just one market.
Or during the Negotiation class, I could see why some of y negotiations were unsuccessful because I did not have the BATNAs (Best Alternative To A Negotiated Agreement). I even know the names of the financial mistakes that I previously made, and how to avoid them in future.
Furthermore, I can bring my real situations to classes and ask the professors for their analysis and advice. The more I learn, the more motivated I am to absorb all the knowledge and best practices taught through the programme, so I can apply it to my company.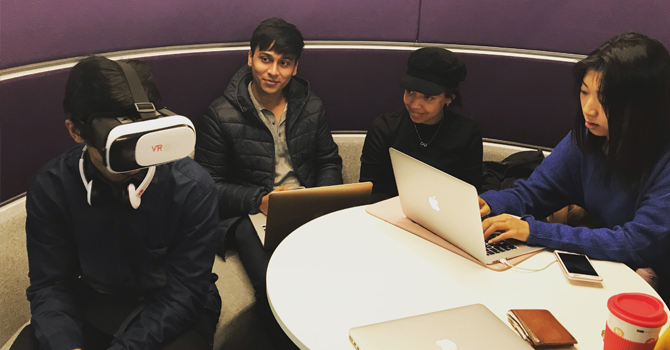 Interacting with classmates
And finally, I can learn a lot from interacting with my classmates. There are advantages to being in the same class with people who are much younger than you. Most of my classmates only have around 2-3 years of experience, and some of them are recently graduated.
They are the age of those that I would usually hire for junior or internship positions. It took a while to adapt to being in the same team with them for group assignments but I have learnt that I have to listen more carefully so I can understand their points of view and work harder to communicate my thoughts across. Those efforts strongly enhance my communication skills and make me more prepared to work with young professionals, because I can understand them much better now.
MiM vs. MBA
Different people have different rationales when choosing between a MiM and an MBA programme. If you have the financial ability and can make use of the qualification and network offered by an MBA program, then by all means choose it.
However, in case a MiM is a more viable choice, don't hesitate to enrol in a program. You can enhance your business foundation, easily relate the lessons with your real-life situations, improve your communication skills and know how to work with young people much more efficiently.