Student Ambassador Quynh Nguyen is embracing Waterford, Ireland's oldest city, with its rich history, stunning landscapes, and top-notch education. Stay tuned for Quynh's student life adventures!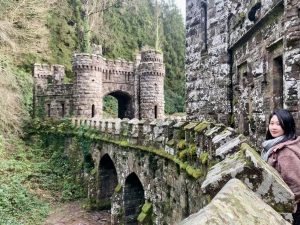 I am currently residing in Waterford, Ireland's oldest city, which offers a spectacular Viking heritage, neoclassical architecture, antique antiquities, and crystal wonders. I arrived in the city with excitement and curiosity, as I had never been here before. The beauty of the city, its cobblestone streets, and the lush green hills in the background immediately took my breath away. Waterford offers some of Ireland's most attractive natural landscapes, such as the Waterford Greenway, a 32-kilometer disused railway route that has been converted into a lovely walking and cycling trail. On weekends, I usually visit the surrounding area, soaking in the magnificent vistas of the coastline, cliffs, and beaches. I am also captivated by the welcoming locals who make me feel right at home. I quickly adapted to my new life in Waterford. The city has a rich and intriguing history, which is reflected in the numerous monuments and museums. There are many terrific spots to visit, such as the Waterford Crystal Factory, the Viking Triangle, and the Waterford Time Museum. Throughout the year, the city organizes several spectacular festivals and events, like the Waterford International Film Festival, the Waterford Spraoi Festival, and the Waterford Harvest Festival. All these events provide a unique insight into Waterford's culture and lifestyle, making it a wonderful region to explore. I love drinking Guinness, dancing to Irish music, savoring local cuisine, and having a good time in snug pubs.
Ireland has a long tradition of intellectual brilliance. I have encountered a genuine love of learning wherever I go. South East Technological University (SETU) in Waterford, Ireland, is a top-notch educational institution that offers high-quality programs in a variety of disciplines. From its vibrant campus life to the cutting-edge technology used to enhance the learning experience, SETU stands out among other universities. The faculty is passionate and knowledgeable, and the staff are always helpful and supportive. The university focuses on creating an environment of inclusivity and encourages its students to get involved in various clubs and societies. The campus is well-maintained, and the library and other facilities are excellent. SETU has a great reputation for its excellent academics, and its graduates are highly sought after. I am delighted with the high quality of education I am receiving. I not only receive vital knowledge from my studies, but I also form friendships that I will remember for the rest of my life. Here is some advice for new students: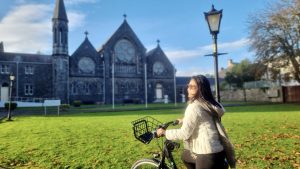 Extensive Self-Learning
There may only be two classes per week, but since you'll be continuously assessed, you'll have at least a couple of assignments to complete each week. Teachers will not only impart information but also encourage students to share their opinions and hold them to high standards of critical analysis. You should get some experience with research, reading, and writing before you come so that you can handle the workload with ease.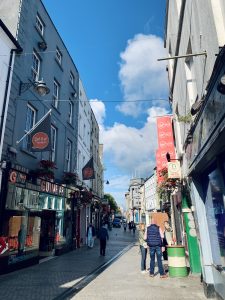 Ability to Work in a Team with Busy People
Your classmates may be working full-time, making them knowledgeable but very busy. It can be challenging to work as a team with them, so you'll need to take the initiative while still being patient and respectful. Teamwork counts a lot toward your final grade, so it's important to chat with as many of your classmates as possible before class begins so you can pick the best people to team up with.
Online Classes
Some of your classmates may not live in Waterford, so you will rarely meet them in person. Many of the classes are held online or in a hybrid format. You should anticipate spending a lot of time studying online or with a small group on campus. Joining a club or society will help you meet new people and ensure that you never feel isolated.
My stay in Waterford has been simply magical. I am appreciative of the opportunities and experiences that Waterford and SETU have given me. I will always fondly remember my time in Ireland as an international student.
Quynh Nguyen is studying Business in Internationalization at SETU