Make-up, messy buns and tracksuits… Livia, our Brazilian and Cork IT Ambassador shares some of her observations on Irish fashion…
Being a Brazilian living in a European country is a great challenge. Not only because of the weather as you can imagine – my home city in Brazil is surrounded by the ocean and that makes us very informal when it comes to dressing – you can go anywhere with your Havaianas (a very famous brand of Brazilian flip flops) whether you are going to the mall of just hanging around with friends.
However in Ireland…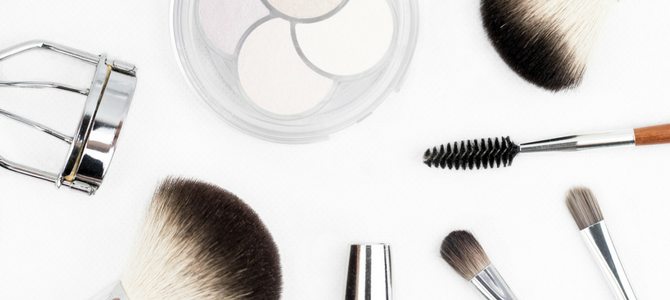 Let's start with the best part of all: many Irish women LOVE make-up! I mean it! Here it is not a problem if you leave home at 8am with fake eyelashes, eyeshadow, eyeliner and some 5 or 6 extra layers of primer, foundation, concealer and etc… Believe me, Irish women get up and leave home ready to be glorious, no matter it is raining or not! Isn't it fantastic?
The second best and handiest tip I've learned from Irish women is the messed bun on top of your head. First because it is trendy anyway, secondly because makes your life easier! If you have a long hair, it might be a bit complicated having to wash and blow dry (and comb) your hair on a daily basis. The bun not only simplifies all of that, but it also prevents the hair on the back of your neck to get tangled by turtleneck shirts or the fur from a heavy jacket. I find it particularly awesome because I hate combing  my hair so don't be afraid – if you are having a bad hair day just twist it and make a bun!
If you like dresses and shorts – go ahead! There is something here called "long-johns" which can be bought in any colour or size and they will keep your legs as warm as any jeans would with the advantage of looking way sexier and being so comfortable! So let's put down the idea that cold weather deserves only heavy pants – the long-johns can save your look!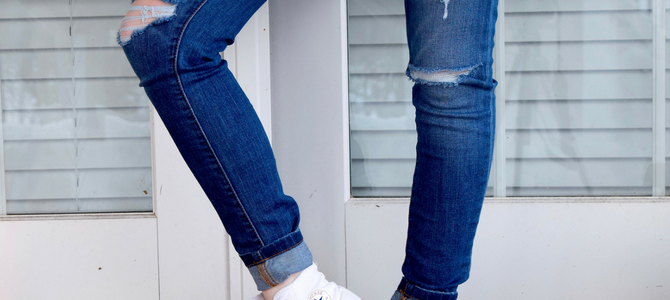 Irish girls have a very peculiar way of using their pants. It is cuffed up jeans. You can always roll up the ends of any jeans your have and let your ankles say hello to the world! Oh my god, am I gonna freeze if I do not use heavy socks up to my knees? No way, just make sure you have a warm top and all the rest will be fine!
The "must-have" item many Irish girls have is a grey pair of tracksuit bottoms. Warm, versatile and practical, it helps composing any kind of look. No, they do not look like pyjamas. In Ireland, everybody has at least a pair of them and depending on whatever you decide to wear on the top, the combinations are endless!
Next VERY important tip is: get dressed according to the occasion! If it is Christmas, you should have a Christmas jumper, if it Saint Patrick's day, you should have green items to match – and you will soon match everybody else around, especially in pubs!
Last but not not least: BE YOURSELF! Ireland is a very democratic country when it comes to fashion: there are immigrants from several other countries who keep their own fashion and what is important is not to try to look like someone else. Instead, embrace fashion and keep your essence!