Need some help finding student accommodation? Our ambassador from Indonesia and student at Dundalk Institute of Technology, Renno Riyadi shares his advice on finding the perfect student digs!
Finding the right place to live when you are a student can be difficult, not to mention stressful! I have compiled my top tips for house-hunting in Ireland to ease the pressure and get you off to a good start.
Create a budget
The first thing I would recommend you do is to create a budget for yourself — know how much you are willing to spend on accommodation including bills and utilities. Prices can vary in different locations, so you will have to look on different websites like Daft.ie and Rent.ie to know the standard rates for accommodation in a specific area.
When you have been offered a place at your chosen college, the International Office can help to either provide or help to source accommodation for you when you first arrive. The type of accommodation provided by a college varies but in most cases, you will be placed in their halls of residence. There are some cases where your fees will include the cost of accommodation for the academic year but this is something you have to discuss with your college.
Consider your options
Distance is another factor you have to consider when looking for accommodation. How far will your place be from the college? Do you have access to public transport near your accommodation? These are questions you have to ask yourself before making a final decision.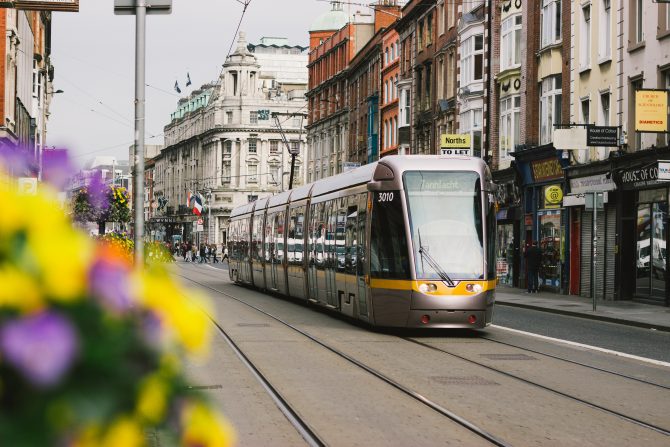 If you are new to Ireland, I personally recommend that you opt for the student accommodation provided by the college. Here, you will get to know your campus better. You will also be able to meet your fellow students and make some new friends. This environment will help to ease you into life as a student in Ireland, especially if it is your first time moving away from home.
If you have lived in Ireland for a couple of years and feel confident that you know where everything is, you can always opt in to a house share. You will have a greater sense of freedom living in a house share compared to the other accommodation options. However, I should point out that this is likely to be more expensive and you will have to consider the cost of bills and other living expenses.
Gone for the summer?
If you are planning to go home for the summer, it is essential that you have accommodation sorted when you come back. If you are planning to stay in the same accommodation after your holidays, do make sure to talk to your landlord or your accommodation manager about the matter. There are some cases where you are allowed to leave your belongings for a fee or you could have to pay the full amount of rent for the duration of your time away. You are essentially renting the room even though you are not living there, so it is important for you to know your budget for accommodation. Always talk with the International Office and Student Union for advice regarding accommodation during the summer months. They are there to help you!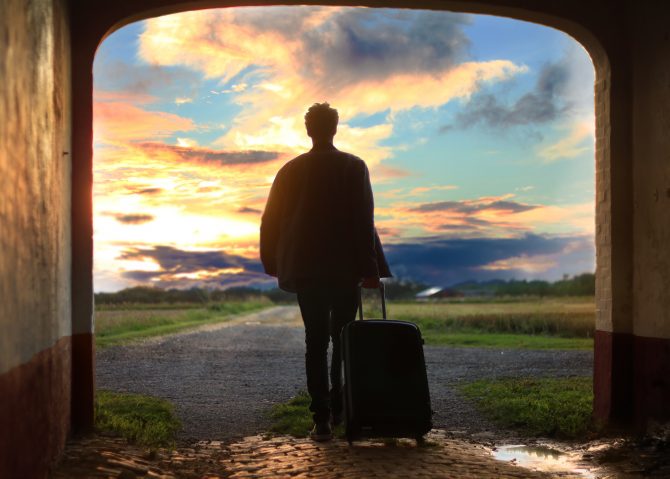 I strongly recommend that you aim to sort accommodation before you come to Ireland. It will give you peace of mind to know that you have a roof over your head sorted for when you land. I set up an email alert whenever a new listing within my budget popped up. Websites such as Daft.ie and Rent.ie are good places to start when looking for accommodation. The Student Union often provides students with a list of registered accommodation available nearby for you, so be sure to contact them.
Problems you may encounter
Contacting and viewing a listing when you are not physically present in the country will be an issue. Perhaps you have a friend in Ireland that can act as a mediator between you and the landlord? It is worth looking into. I also highly recommend that you set up a Skype account and purchase Skype Credits. With Skype, you will be able to call the numbers in the listing internationally without paying the extra fees your network will charge you. Places for rent come and go very quickly, so it is important for you to contact them as fast as possible.
No matter what you opt for, try to touch base with the International Office and your Student Union. They are there to assist you in whatever way they can. I wish you all the best finding the perfect accommodation for your stay in Ireland.
If you have any other questions regarding student accommodations, comment below and I'll be sure to get back to you!