Michela Andreina Luzzi Belloni has the lowdown on how to embrace the challenge of studying abroad – and have the best time of your life!
Many foreigners leave home and move to Ireland to begin a new challenge in life. I'm one of them. I'm from Chile and I came to Ireland to study Accounting and Finance at the International College Dublin Business School (ICD).
This business university is in the city centre and is especially for international students. They have very affordable prices which is convenient for my budget. We usually have classes three days a week, which changes every semester, but allows me to have the rest of the week to work and pay my bills.
The lecturers are very professional and have a lot of work experience in their area, which is always very important since they are preparing us to be the best accountants. It is a three-year, full-time course.
In the following list, I will tell you five things you should know if you want to study accounting and finance in Ireland and have the best experience of your life:
1. Mind your language
First and most important is your English. It is the predominant language spoken in Ireland; (they also speak Gaelic/Irish). I have seen my own classmates having problems in exams as they couldn't express their ideas or simply did not understand the question.
Make sure you have an English level C1 or C2. How do you know that? By doing a certified test (IELTS, Cambridge, Trinity College London, among others). It is a requirement of the university to have an advanced level of English, but that is probably not enough!
Try to speak more English than your native language and watch movies in English with subtitles in your own language. Make an effort and it will pay off.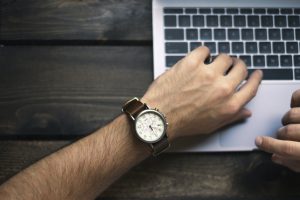 2. Manage your time
In my personal experience, studying in Ireland has been an odyssey. In particular, it has been difficult not seeing my family for such a long time. I have not been able to see them in more than four years, as in Ireland you're only allowed to work 20 hours a week. Between rent (which is half of your salary), food and university fees, there is very little left.
So how do I cope money-wise? Get a place to live that is nice and cheap. Use the summer to raise money for college (you can work up to 40 hours). Watch out for parties (alcohol is very expensive). Leave free time for study, as it usually happens that students prioritize work over studying.
In general, it is crucial to keep your cost of living low and to organise your time. Remember that you are no longer living in your own country. You will not find the same life in Ireland, so you should settle down and take advantage of this experience.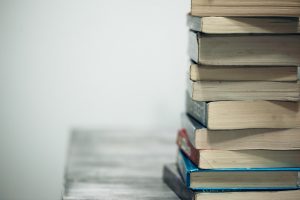 3. Use the library
If you are a university student, you will surely have to do research of some sort. So I recommend you sign up for the free libraries that Ireland offers. You will find services and facilities around Dublin here: http://www.dublincity.ie/
To avail of this service, just go to your local library, bring proof of address, follow the instructions, and they will give you a membership card that has to be renewed every year. You will save some money by going to the library as books are quite expensive.
4. Pass your exam
If you are preparing to be an accountant and are thinking of doing the Association of Chartered Certified Accountants exams, Ireland is the best place to do it. The ACCA is a global professional body issuing highly respected and valued international qualifications in business. It is recognised by EU member states and the United Nations.
How do you get the qualification? You must pass a maximum of 13 exams in English and have relevant practical experience which you can gain in any business sector you are working in.
ACCA Ireland receives enquiries from non-EEA students who may wish to come to Ireland to study for their ACCA exams on a part-time basis (stamp visa 1A).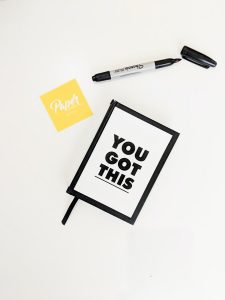 5. See the positive
Finally, what do I recommend about getting your degree? Go to classes, as attendance really is very important. Study and review the contents of the subject weekly. Do not leave the assignments for the last minute, do it in advance. Work the days you do not have school; many classmates arrive very tired after work without being able to pay attention to the lecture.
And finally, always try to see the positive of all this! Remember: every effort comes with its reward.