Our ambassador from Mexico and student of Food Science, Diana Jael Villamares offers us a list of five fun and interesting things to do on campus at UCC.
Starting out at a new college can be nerve wracking, especially when you haven't made any friends or don't know your way around yet. I have compiled a list of five fun things to try while studying at UCC. I promise that you will be making friends and enjoying yourself in no time!
Try an Irish dancing class
This traditional style of dancing has a long history, starting with the Celts and Druids who lived on the island before Christianity came along. It was accompanied by traditional music at religious celebrations and other special occasions. During the 18th century it became a discipline — specific styles and formations were created. They were taught to peasants and the best dancers were given the status of soloists who then went on to compete which gave rise to the dancing events today. Irish dancing is complicated but fun, and there are classes you can take at the Mardyke.
Grab a drink at New Bar
A bar inside a school for me was just unthinkable,! I am surprised at how different the culture is. Going to get a pint is so normal, it's a way of taking a break from your day to relax and socialise. You can meet friends, meet new people or even take to the dancefloor if you feel like it. I recommend you go after school and enjoy a pint to relax.
Try an Irish sport
The three most popular sports in Ireland are Gaelic football, hurling and rugby. At first they just seem hard and violent, however, incredible skills are needed to successfully perform and not get injured. As a beginner you are required to simply have fun and try your best. It is common to see people interested in trying new things and these sports are the most popular if you want to get the full Irish experience.
Take a photo at the main quad and entrance bridge
You simply cannot leave Ireland without getting a photo at one of these iconic spots to commemorate your time at UCC. University College Cork has quite a history, it was originally founded as Queens College Cork in 1845 before opening in 1849 with 115 students. In 1910, Mary Ryan became the first female professor in Ireland and the United Kingdom. Another interesting fact about UCC is that the college is in possession of the largest collection of Ogham stones on public display in Ireland.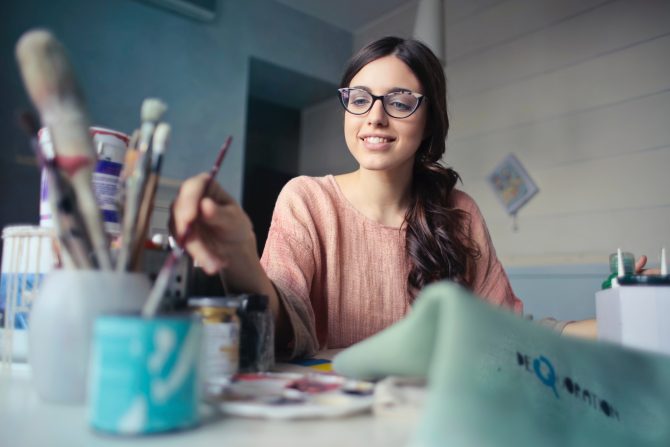 Join a society
This university has over 100 societies so whatever you are interested in I am sure you will find one that suits you. The UCC community is varied with plenty to offer, from singing to debating, gardening, painting, charities, etc. Be sure to go to Societies Day to explore the options and you can sign up to receive the event listings via email or follow them on social media to get updates to future events.
Your experience in college is not just about learning and focusing on your degree but also getting the chance to enhance your mind culturally in order to become a creative and intellectual person. There is so much to do and see at UCC. I really hope it has given you some fun ideas.