Malaysian student Yuan Yu Ng, who is attending the National College of Ireland in Dublin, realised that studying accounting and finance opened up a huge array of career choices for her
A: What is your major?
B: I'm doing accounting and finance.
A: Wow! You must be very good with numbers.
The above is a typical conversation in my daily life. Most people think that people who study accounting and finance are intelligent and have great analytical skill. Undoubtedly, accounting and finance students must prove their numerical efficiency, along with their interest in accounting and finance sectors.
However, it is not just about numbers! It features a blend of concepts including money, management, business law, economics, tax, finance, etc. Studying accounting and finance not only gives you the technical skills you need but also the ability to think critically and creatively to understand how an organisation can succeed.
Why do accounting?
The below are five compelling reasons to study accounting & finance:
Highly employable and excellent graduate prospects
If you're an accounting and finance student, you'll stand a decent chance of being employed within six months upon graduation. A career in professional accountancy can be incredibly fulfilling and rewarding, and it is never likely to drop in popularity.
Across public and private sectors including non-profit organisations, it is impossible to operate without operational finances as every business need accountants and finance professionals in order to comply with relevant legislation and business procedures.
WHAT DO ACCOUNTING AND FINANCE GRADUATES DO?
The average salary for an entry-level accountant in Ireland is €26,052.
Graduate schemes
Recent graduates from current accounting and finance degree courses at NCI are employed as trainee accountants and tax advisors within the Big 4 and Top 10 accountancy firms, along with industry and financial services. Many are undertaking the professional accountancy exams and employers include EY, Deloitte, BDO, Grant Thornton, JPA Brenson Lawlor, JP Morgan, Enterprise Rent-a-Car, Citi, BNY Mellon, Moore Stephens, Cornmarket, PwC and Daiwa.
From an international student perspective, you must secure a trainee contract with an accountancy practice or business associated with one of the Recognised Accountancy Bodies in order to be eligible for Stamp 1A. Stamp 1A is an immigration permission for trainee accountants. Under Stamp 1A permission you are entitled to complete your qualification while working full time as a trainee accountant. Most accounting firms offer 3.5 years training contract.
Further information about Non-EEA Stamp 1A Trainee accountants, please visit the following website: http://www.inis.gov.ie/en/INIS/immigration-conditions-stamp-1a-july-19.pdf/Files/immigration-conditions-stamp-1a-july-19.pdf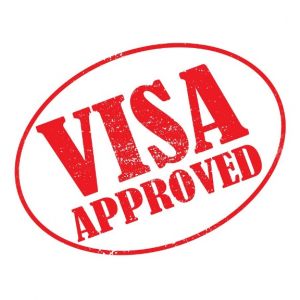 Real-life application (Work placement)
As an international student, I am a real-life example of someone who has successfully completed a 14 months' placement within financial services company. Many accounting and finance degrees offer an optional placement year, including National College of Ireland (NCI).
NCI offers high-achieving accounting and finance students the option to complete an eight-month (min.) paid work placement after successful completion of second year. In order to qualify for this option, a minimum of 2.1 honours is required.
Work placements are highly regarded by graduate recruiters and offer many advantages to students including, valuable work-based skills and experience, the opportunity to make contacts in industry, assisting in developing personal and professional confidence and an opportunity to boost your employability prospects when you graduate.
In addition, on-the-job experience before you graduate will give you the edge in today's job market. Complete a professional work placement and graduate knowing what your future career really entails.
Professional recognition and further study option
Upon successful completion of the undergraduate course, graduates can progress to postgraduate courses at level 9 on the National Framework of Qualifications such as MSc in Finance, MSc in Accounting, MA Accounting, etc or pursue a professional accountancy qualification such as ACA, ACCA, CPA, or CIMA. Graduates who meet the criteria decided by the professional accounting bodies are eligible to apply for generous exemptions.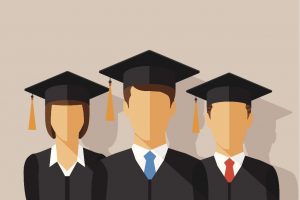 Flexibility and job opportunities
Don't be mistaken: studying an accounting and finance degree doesn't mean you have to become an accountant. Instead, you will have a broader career horizon and access to vast opportunities, developing skills suitable for more than just the finance sector.
Alternative roles include actuary, data analyst, economist, retail banker etc. In many cases, it is a route into common areas such as accountancy, investment and commercial banking, funds administration and investment, financial technology (fintech), tax, or audit.
The jobs that are directly related to an accounting and finance degree such as accounting technician, chartered accountant, forensic accountant, investment banker, stockbroker and tax advisor.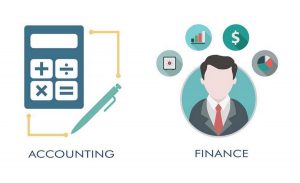 Becoming a qualified accountant is a long journey. The exams are not easy and will require a lot of determination, time, effort and commitment to pass.
However, you will realise that a professional accounting and finance degree is worth pursuing as the qualification is internationally recognized. If you have a genuine interest and ready to make a commitment to your future career, why don't you choose to study accounting and finance?