Daragh shares all the reasons the industry placements on offer at the Shannon College of Hotel Management are not be be missed…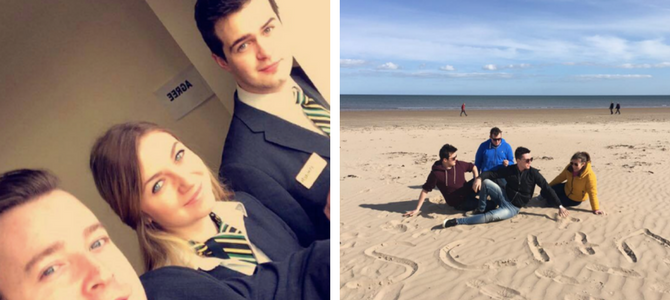 The Shannon College of Hotel Management is a third level institution that prides itself on teaching practical skills and abilities for industry application. One of the core elements of the course is placement; two working years spent away from the college and in industry during the second and fifth year of the course.
Find out more about placement opportunities at the Shannon College of Hotel Management
Professional training from the ground up
The first goal of placement is to learn a trade, and you will! Spending a year working in a hotel is an incredibly challenging and rewarding experience. You will learn all about the workings of a hotel inside and out as well as how to carry out dozens of tasks from making cocktails and carving meat to parking porches and making beds. The world is your oyster!
Practical application of skills
Your second year placement is also a fantastic way to put all of the skills you learned in first year into practice, in an actual 5-star hotel. You will find your first year training will be crucial to your success and these practical skills will stand to you and your career long after you graduate.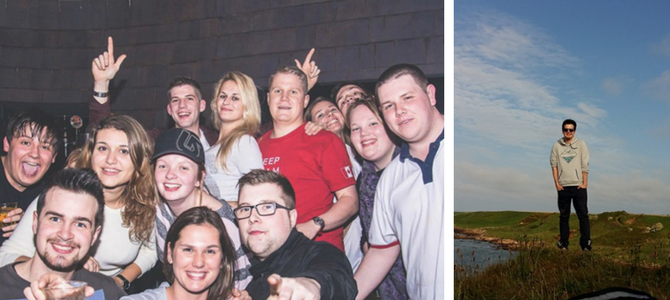 Learn new skills and build a strong C.V.
Working in a high pressure environment like a top hotel is an excellent fire in which to forge your professional work skills. Your time management and organisational skills in particular are tested and will improve. They certainly did for me! There are constant opportunities to add to your C.V. by taking on extra projects, engaging in training, winning awards and performing well. A year's worth of 5-star hotel experience will make you instantly employable in many fields of work!
Hone your life-skills
In the same way that you can learn and improve your professional skills you can master many life skills that will serve you well for years to come. Learning how to work as part of a team under pressure and other inter-personal skills are a fantastic lifelong assets no matter where you go or whatever career you ultimately choose. The discipline and self-confidence that will come from carrying out your tasks and working with amazing people will be of massive benefit to you.
An amazing social experience
Last but not least, the social experience that you will enjoy while on placement can be life changing! First placement can happen all over Europe: Belgium, United Kingdom, France, Spain and Ireland to name but a few! However, wherever you go you will meet people from all across the world, such is the nature of our industry; any single hotel may contain upwards of 10 or 15 nationalities. And that is before you start exploring the areas around your placements! From resort properties in the heart of the Scottish highlands to thriving metropolitan cities like Barcelona, placement will be an incredible to chance to meet new people and embrace a new way of life!
In conclusion, choosing to study in Ireland with the Shannon College of Hotel Management will give you the opportunity not only to take in the beauty of life in Ireland but enjoy a guaranteed international experience as well. For me, it was one of the best decisions I ever made.