Ebubedike Chike Jeffrey really enjoyed the practical aspects of his course in Limerick including brilliant trips to Google's headquarters in Dublin
As a Nigerian, coming to Ireland to study Business Management has been an eyeopener and a whole new experience for me. Limerick Institute of Technology's course curriculum puts special emphasis on practical learning aided by its modern learning facilities.
These include LIT Moodle, an online library called LIT Discovery and a modern Library Unit fully equipped with up-to-date books, journals, periodicals and magazines covering various fields of study. There is also a Learning Support Unit, which includes English language classes where free tutorials are provided for students, periodic academic writing tutorials and a CV clinic.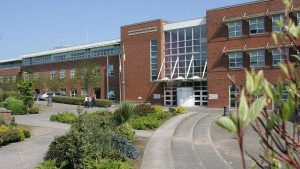 Making the grade
When I arrived in LIT, I had a Higher National Diploma in Maritime Transport and Business Management from Nigeria which is a Level 7 Grade in Ireland. I am currently enrolled in a Higher Diploma in Business Management which is a Level 8 Grade.
I have learnt so much about management and marketing concepts and strategies through audio-visual lectures, personal and group projects and through class trips to notable business organizations such as the Google European Headquarters and Teeling Distilleries, both of which are in Dublin.
Class lecturers
One thing I find interesting in LIT is its small and highly interactive class size. This helps lecturers to monitor closely the progress and development of their students, as there are close relationships between students and lecturers which helps them understand the students and determine their areas of focus.
This system has particularly helped me in getting better in areas where I have had difficulties during the course of my studies.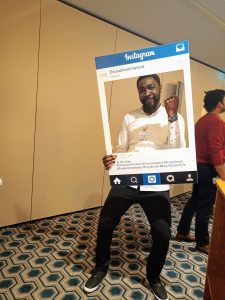 Testing times
Every semester, we are given individual and group assignments on selected topics which form a part of our continuous assessment and written exams at the end of the semester.
For my first semester, I took six modules out of which two were 100 per cent project work, one 30 per cent and another 40 per cent. At the end of the semester, I wrote exams on four modules, two of the four were a 100 per cent written examination and the other two were 70 per cent and 60 per cent respectively.
In the second semester, I am also taking six modules but this time, four of them are a 100 per cent project work and one 50 per cent. This means that I will be writing just two papers during exams: one 100 per cent and the second 50 per cent.
Practical work
I find the teaching method in LIT resourceful because through practical project works which consist of interviews, secondary data collection and theory analysis, it has given me an in-depth knowledge of the business world and its working concepts.
Sometimes, I find my workload overwhelming because there is always one project or assignment lurking around the corner. I end up attending classes during the day and staying awake most nights working on my projects.
But then I now understand that nothing good comes without lots of hard work and to become a force in today's dynamic business world, one has to be on top of his/her game and be able to work effectively under pressure. If not, your competitors will win out and as the saying goes: "Go hard or go home!"
Below are some photos of my trip to Teelings Whiskey Distillery in Dublin . . .