Chinese Student Ambassador Tan Xiaozhou met up with a group of older hikers in Dublin and had the experience – and the walk – of a lifetime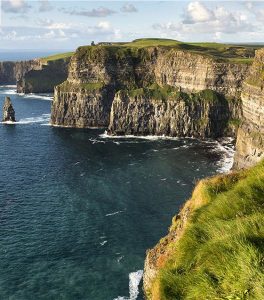 In January, I planned a trip to the Cliffs of Moher from Tallaght in Dublin 24. On my way there, I came across a group of Irish hikers. They asked my destination and then suggested that I shouldn't go there that day because it was nearly 10am and I still needed five hours to get there by bus. It would be too late when I arrived!
Enthusiastic
They were a group of very enthusiastic older people ranging in age from 50 to 80. They all belonged to a club. I forget the name of the club but I still remember it is an Irish version of saying "the youth" (An Óige Hiking Group).
Since I was too late to go to the Cliffs of Moher and they looked very friendly, I decided to go with them. I knew I would be 100 per cent safe as they had all the proper credentials. It was a really good adventure and I will never forget it.
Fairy Castle Loop
Our destination was somewhere around what's called the Fairy Castle Loop in Ticknock in Dublin and the view there was fantastic. I have never seen a better view of countryside before.
The whole trip takes four to five hours on foot. It was really a tough mission. I ranked first that day in my Wechat Step leaderboard. My legs ached after the long trip.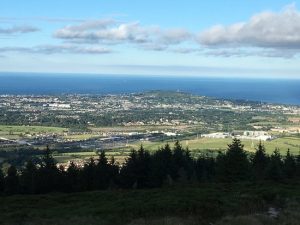 Spirit
What impressed me most was the oldest man among us. He looked around 80 years of age and his hearing was not so good and he sometimes mistook our words. It was amazing that he completed this long trip.
Pretty much none of the people in this group was young except me. However, they all completed this long trek. This adventure shows me the spirit of Irish old people. They are a group of friendly, energetic and kind people.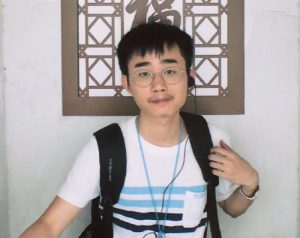 Beauty
They told me that their club aims to encourage young people to go outside and see the beauty of this amazing country. That is why the club is called "the youth".
Sadly, they told me the young people at present in Ireland prefer staying at home and playing computer games to going outside. As a result, their group now consists of older people rather than young people. I wish there would be more young people joining them and making this group bigger.