This year, for the first time, it's a requirement for Student Ambassadors to produce a vlog rather than simply being a casual choice they can make if they choose to. And in fairness, they seem pretty excited about it! Video really is the medium of the moment.
So we have produced not just a guide to blogging, but a guide to vlogging too.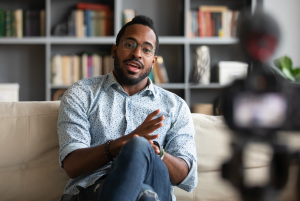 Video, as we all know, is a powerful tool for storytelling – for sharing experiences and perspectives that can be hard to express in writing, especially if English is not your first language or you are someone who quite simply just prefers the immediacy and visual appeal of video.
The ubiquity of top-notch smartphones helps. Even the simplest phone can be used to create good-quality video, and the best phones are capable of producing something that comes very close to the quality and resolution of professional film.
The guides and tips included in this article are aimed at supporting Student Ambassadors to produce easy, engaging videos that allow them to communicate their experiences of Ireland, its culture and people, and, of course, what it means to study here, whether it's in Carlow or Sligo, Dublin or Cork.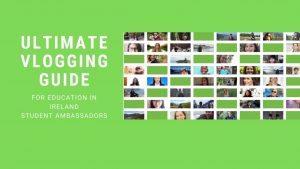 Enjoy the guide. And we look forward to showcasing the videos very soon! 2021, after all, is a whole new beginning for us all.