Securing accommodation in cities like Dublin and Cork as a foreign student can be difficult. Here American student Kimberly Reyes provides some really useful advice
If you're looking for housing in Ireland, chances are you've already checked out Daft.ie and Rent.ie. Chances are you've also already sent hundreds of queries to ads, each with thousands of views, to never hear back. Yeah? Well, we've all been there. Finding housing here is hard, but not impossible!
Here are some tips on how to score the right housing in Ireland:
1. Start with your school's housing resources and start early!
This could mean the school's own dorms/rooms, but be aware that they are generally twice the price of similar housing off campus. You'll also likely have to move out by the beginning of May as Irish universities sell their dorms in the summer as vacation housing.
However, in addition to their own housing, most universities have connections with local landlords that they share with interested students. Make sure you are on that list and on your housing office's radar!
2. If you use ads, make sure you know the terminology
A lot of ads on websites are for digs, which is when a tenant (usually an Irish student) lives in a landlord's home from Monday to Friday and then goes home on the weekend. Digs are popular because lots of Irish undergraduate students go home every weekend. However, this is not a type of property that would work for most international students.
Owner-occupied houses can also also tricky. They can be a great way to immerse yourself with a local family … or you can end up feeling like you're walking on eggshells in your own space.
If you value alone time and having company over, this may not be the best option. Either way don't sign up for this type of living situation without meeting in person – and even then it's hard to know what it's like to live with someone until you do. You should also set very firm rules for what you are allowed and what is expected, as well as organising a lease.
3. Do a Google Maps search of the property's location
You want to find a place in a central location, preferably near your university and/or the city centre. This is especially true as you probably won't have a car and long commutes in the rain (this is Ireland!) may start to wear on you come winter.
Also think about your schedule: If you only have class two days a week and would prefer to be closer to town than college, shop around accordingly. If you'll stop going to the gym if it's not nearby, also look for places bearing that in mind.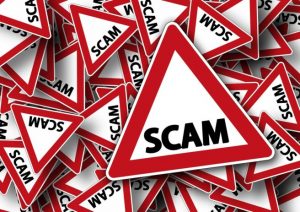 4. Avoid scams
There are a lot of housing scams targeting international students because we can't go to see the property until we arrive.
If a property seems too good to be true (perfect photos, insanely reasonable price) it probably is. Hold out until you find a landlord that agrees to wait for you to pay them upon arrival to both protect your deposit and to see if the place is actually suitable.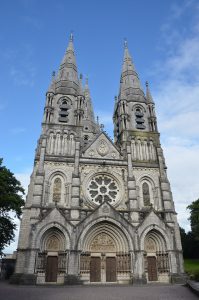 5. Enjoy the ride!
You can do everything right and still find yourself in a situation where you have to move. That's okay and not the end of the world!
I started out in an owner-occupied house that turned out to be an unproductive situation for me and my studies. I contacted my university mid-semester and they put me in touch with an off-campus landlord and I ended up in an ideal location, so it all worked out in the end.
And this was my view in Cork of the wonderful Saint Fin Barre's Cathedral . . .