Katie Fox, our Waterford Institute of Technology ambassador shares her story. Find out how she ended up studying in Ireland as a Victory Scholar and how you can too…
The path that led me to Waterford Institute of Technology is fairly unique. Despite the rareness of my situation in getting here, I believe that the time I have spent studying here qualifies me adequately enough to provide advice for others to reach the same end goal that I am currently undertaking: studying abroad in Ireland.
I should begin by enlightening my readers to the circumstances that led me to study business at WIT. I began to consider studying abroad in the final year of my undergraduate degrees in English and History at St. Francis College in Brooklyn, New York. As a passionate reader, writer, and history lover, I truly enjoyed achieving these two degrees. Yet, in order to make myself more employable in the 'real world,' I decided to undertake a more practically minded degree in business. At the same time, I hoped to continue my basketball career. I have been an avid basketball player since I was eight years old, and after my four years of playing Division I college basketball at St. Francis, I wasn't ready to give up the game just yet.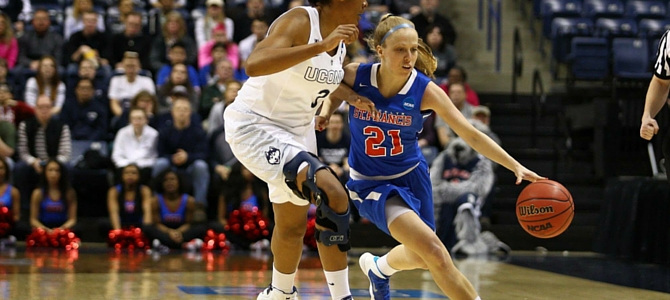 I found the perfect solution to my aspirations in the form of the Sport Changes Life program.
Headquartered in Northern Ireland, Sport Changes Life is a unique organisation that aims to raise the aspirations of young people through sport. In order to do so, the organisation enlists the help of American athletes who apply to be Victory Scholars within the program. These Victory Scholars are then given the opportunity to: achieve a Master's degree in one of six universities in Northern Ireland and Ireland, to play basketball for their local club and collegiate teams, and to coach local youths, especially those who might be disadvantaged, in order to inspire them towards a better future.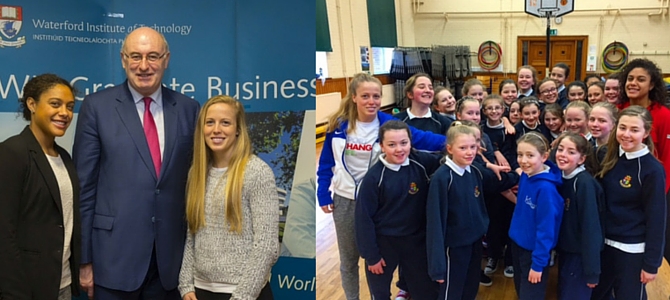 I was accepted into the program and subsequently placed at WIT. I was thrilled to learn that I would be attending WIT because of the high regard in which its Business School is held. I chose my course—Business, Innovation, Technology, & Entrepreneurship—based on the fact that this course was geared towards students who might not have a strong business background in comparison to other Business Master's students. Thus far, I have found the Business School at WIT to be exceptional. The small class sizes allow for personal interaction with professors while the variety of modules offered provides a unique mix of theoretical knowledge and practical experience. The result is a well-rounded, multifaceted education from WIT that prepares students for success in the business world. Although I can only speak about the Business School from my personal experience, WIT also offers a number of other highly regarded courses at both the graduate and undergraduate levels.
For those interested in studying at WIT, there are a number of possible pathways to make your dreams of studying in Ireland a reality.
If you are an American college basketball player looking to further your education and playing career while making a difference in the lives of young people, I would highly recommend applying for a Victory Scholarship with Sport Changes Life. The organisation provides incredible opportunities and experiences for the Irish children the Victory Scholars interact with and to the Victory Scholars themselves.
If you do not fit this very particular set of criteria, do not fear. There are plenty of other ways to go about making your study abroad dreams come true. WIT offers an exchange program for European Union (EU) students titled Erasmus. This program allows students from over 80 universities in Europe study on exchange in Ireland for one year of their degree.
Furthermore, for non-EU students, there are other exchange programs available. WIT has partnerships with 25 universities from the U.S., Canada, Mexico, Brazil, Argentina, China, and Australia.
Finally, for either EU or non-EU residents who simply wish to attend WIT for either an undergraduate or postgraduate degree, it is easy and inexpensive to apply online. WIT also provides ample information online regarding study options, visa requirements, the cost of living, scholarships, pre-arrival information, and more.
The point is, there is a pathway for anyone and everyone should they wish to study at WIT. Not only does the institution provide students with an excellent education, but it also allows them to broaden their experience of the world by living within a culture different to their own. Thus, it is my belief that studying abroad is one of the best ways to do more than merely acquire an education; it plants the seeds for students to truly learn.
Interested in studying abroad in Ireland? Visit the Education in Ireland website for more info.