Is your budget not stretching far enough to include some fun? Let our Ambassador from Germany and Business student at Griffith College, Alissa Nadine Zipp, show you some creative ways to have fun in Dublin on a student budget.
Living in Dublin can be challenging in many ways. Money, perhaps is the most challenging issue of all. The costs of living in Dublin are much higher compared to most other European cities. Even though, I would say that although none of us are living in complete poverty since we have the resources to study abroad, it is very important to watch your expenses and to spend your money wisely when living in Dublin.
I want to give you some advice on some fun ways to spend your time that are generally free of charge or quite cheap in order to make our lives in Dublin brighter and easier.
Culture
In Dublin, you can find quite a few museums and galleries that offer free exhibitions. I have listed some of my favourite places, however, there are more museums across Dublin that offer free exhibitions so you should definitely check out their websites.
Gallery of Photography Ireland
This gallery of photography hosts many free exhibitions. It's located in Temple Bar in the city centre.
The Science Gallery
Interested in science? Check out the science gallery. It's located in Trinity College and they always have free exhibitions.
Irish Museum of Modern Art
The museum is definitely worth a visit. Not all exhibitions are free but the ones that are free are still excellent and very interesting. You can find this museum in Kilmainham.
The Little museum
This quirky little museum offers free entry every Thursday. Why not pay a visit and see some of the eclectic displays on the walls.
A night out
Dublin offers so much variety when it comes to places to go for a night out that it can actually get quite difficult to decide especially when you are trying to find a student-budget friendly place. My top tips are: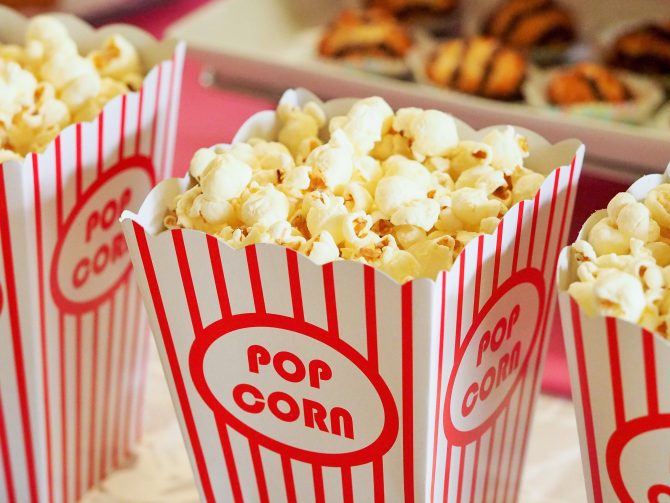 Zodiac Sessions 
The zodiac music sessions have been taking place every Wednesday downstairs in the pub Bruxelles for nearly eight years now. There's no admission fee and many drinks promotions on the night.
The Comedy Crunch
The comedy crunch is a free comedy night which takes place every Sunday, Monday and Tuesday night downstairs at The Stag's Head pub in Dublin. Yes, there is no admission fee and they even offer free ice cream so if I were you, I'd already be on my way!
Savoy Cinema
Cinemas are perfect for surviving a rainy day in Dublin and let's face it, there are so many!.The Savoy cinema is the oldest operational cinema in Dublin located on O'Connell street. On Tuesday's students only pay €5.50 for a ticket and a student meal deal is €8.50 which is great value.
Dicey's Garden
Probably one of the hot spots for students in Dublin. Dicey's Garden is a nightclub and beer garden that offers drinks promotions and live music every night — pints for €2 anyone? They also serve student lunches for only €6 from 12pm – 2:30pm, Monday to Friday. I would advise you to check out their Twitter or Facebook account for other budget friendly promotions.
Sunday strolls
Fancy a weekend but not sure where to go to? Here are my favourite outside spaces in Dublin.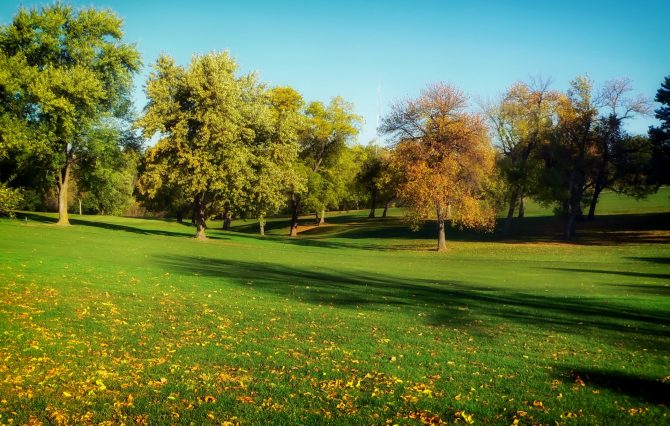 Dún Laoghaire Park
The People's Park is located in Dún Laoghaire town centre where a market takes place every Sunday. Here you can find a vast array of food stalls with delicious snacks that won't break your budget.
St. Stephen's Green
Located right in the heart of Dublin and the perfect spot to relax during a nice summer day with friends or on your own with a good book.
Howth
Howth is a little seaside village which is always worth a visit. You can go for a stroll along the harbour, do the stunning cliff walk or you can just enjoy fresh fish and chips while watching the boats come and go.
Hungry?
Going out for food can be a pain when it comes to choosing a restaurant because the variety of places to go is staggering. I am just going to list a few of my most favourite and affordable places to get delicious food in Dublin.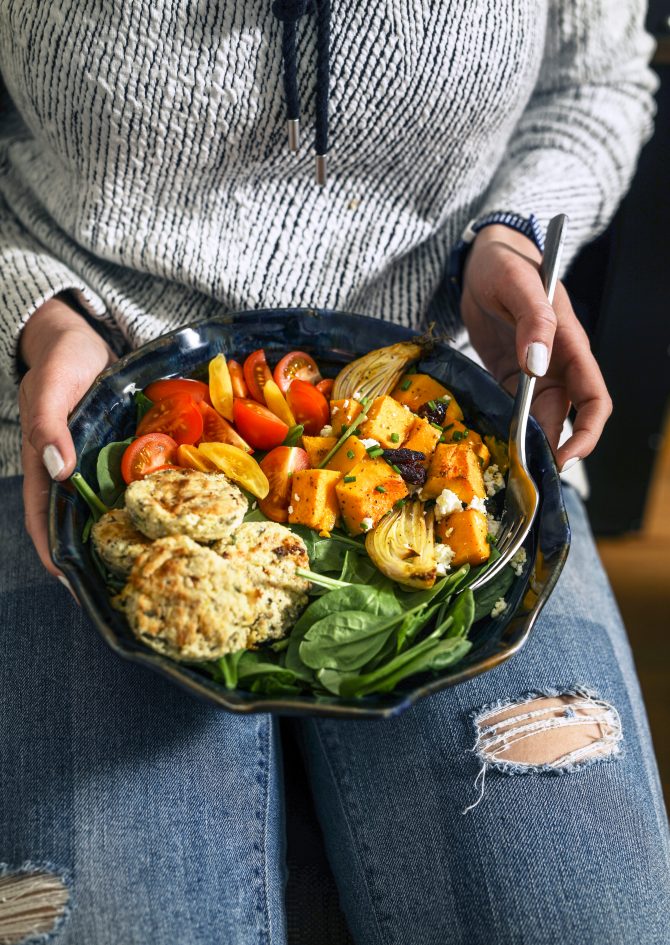 KC Peaches
KC Peaches offers a buffet with a lot of options and the amount you pay is based on the size of your plate not on the weight. They have small, medium and large plates so take your pick and fill it up with what you fancy.
Sano Pizza Exchange Street
There are so many pizza places around Dublin, but some are quite expensive if you're on a tight budget. This place however offers pizza from just €6 and it is simply amazing!
The big blue bus
This is another delicious pizza place located in the outside area of the Bernard Shaw pub. But be careful, the place can be packed especially during the weekend. Where else can you eat pizza on a blue double-decker bus? Well worth a try!
Tolteca
Burritos are everywhere in fairness but they are perfect for a quick lunch and my all-time favourite is Tolteca. They give you student discounts (also you get a free can of soda when you are a student) and I have never been disappointed by the quality.
Five Guys
Five Guys has a basic menu of burgers and fries — but believe me when I say there is nothing basic about the taste. You can choose as many toppings as you like, get free refills on your drink and dips such as ketchup and mayonnaise are free as well. Portions as well as prices are very decent and suitable for a student's wallet.
Finding the best deals for groceries
To be honest if it's possible I recommend you do grocery shopping at Aldi or Lidl. You get great value for your money and you can also get some useful stuff in their weekly offers. However, I strongly advise you to only buy what you need to avoid wastage — that power drill might be a bargain, but do you actually need it? Stock up your freezer with frozen fruit and vegetables which are just as healthy as fresh ones. Another tip is to buy multi packs. They are often cheaper and can be shared with your flatmates.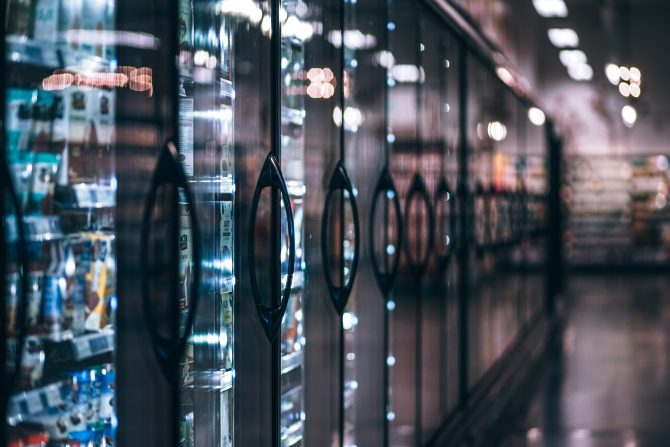 I hope the suggestions above will help you in some way. Also, when you have a Student Leap Card (the local public transport card for students) you can get a 10% discount in Boots and many other shops. Some hair dressers also offer you a 10% student discount when you show a valid student ID card. And always remember do not stress out too much about money and try and enjoy your time in Dublin as much as possible.