Living with others in student accommodation is all about compromise and dialogue. But that doesn't mean you have to stay living with people you don't like. Approach it right, and you might just make some great friends too.  In his final blog as Student Ambassador, Mexican student Jorge Belman Arana shares what he's learnt from sharing student accommodation at Dundalk Institute of Technology, where he has been studying Communications & Creativity.  
Some of us have already lived alone or with someone apart from our family, but living in student accommodation is a little bit different. It's not always easy and in some ways it gets more complex with time, but it also helps develop your social skills.  And your ability to have real dialogue! 
I remember when I arrived at mine; I was the first one in my apartment. I selected my room and waited for my flatmates to arrive. Eventually they did and I introduced myself to them, trying to start a friendship. At the beginning everything seems easy; everyone does their best and no-one messes with each other. 
Don't settle: find solutions
But as the first month passes people start to reveal their real habits. At first this doesn't really interfere with friendships; everyone minds their own business. As you become good friends, you help each other, but the flip side of this is that sometimes this creates personal issues because you can start to feel you might not want to complain about the stuff that bothers you. This is not something that we have to settle for though. We have to remember that fixing these issues is something that will help improve our stay as we will be living together for a long time.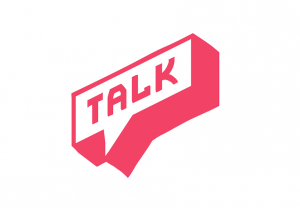 Keep talking
Dialogue is always a good option. We have to be open to people making comments on us; we don't live alone. After a month or so, living together becomes easier as we get used to living with stuff that used to bother us, and we learn to change our own habits that bother others. However, it's valid to think that sometimes we are just not capable of living with someone specific. This happened to me. I realised that my roommate and I were simply not compatible. We tried to talk it out several times but we couldn't work it out.  In this case, it's better trying to change roommates or even flatmates. It's okay. No hard feelings. Better to do it sooner than to end up hating each other. School can also help when we find ourselves in these situations; good advice and support are there if you need them. 
In the end we have to make the best out of our experience living with others in student accommodation. We have to generate the best environment we can. After all, we have decided to live this life. And who knows, we might end up making some extremely good friends!  I know I did.