Japanese Student Ambassador Manami Shinto uses her first blog to share some great tips on how students can have a social life during Covid
The world has become a crazy place because of Covid-19. Here are a few pointers on how to maintain a social life in this "new normal" where we are advised to limit contact with people as much as possible.
Note: The following points are based on my experiences of post- and pre-Covid student life in the Institute of Technology Carlow, so it may or may not apply to other institutes and universities.
1. Seek out classmates
If you are a first-year student, most of your classmates are in the same situation as you, so it would be the best place to start to make some friends.
If you are not a first-year student, it might be more difficult. This is because most people would have formed their social groups in their first years and it is difficult to try and fit yourself into an already-formed group of friends.
However, there may be other new international students, or you may find students that might have deferred the course and came back to study. These individuals will stick out in a physical class so, on the rare occasion that you have a lab or practical class, this would be the best time to approach them!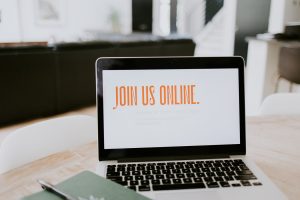 2. Group discussion times
The online group discussions are the perfect time to be able to talk to your classmates. The groups are completely randomised and you will be grouped with different people all the time. I thought this was much better than a physical class because people tend to sit with their friend groups. That meant the physical group discussions always end up being the same people in the same groups and you often never get an opportunity to talk to them.
3. Group assignments
The online group assignments are a brilliant way of getting to know your classmates because you will get a sneak peek of whether you work well with them or not. Once you form a group, then you will be able to get to know them outside of the class environment.
4. Attend student union events
Student unions have has worked hard to ensure that students stay engaged throughout lockdown. Here in Carlow hey created Zoom events such as 'icebreaker' games and online quiz nights to give students an opportunity to meet other students and have some fun.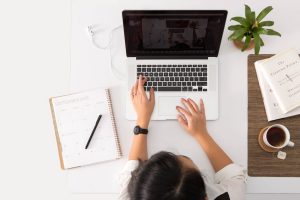 5. Talk to your PAL
At Carlow, new students are introduced to PALs who are existing students helping new students settle into college life in a new country. If there are any questions that you need to ask, these are your 'go-to' people. I was part of the PALs team in 2020 and there are students that I still keep in contact with up to now. PALs are one of the first people that you will meet and they might even end up becoming your best friends!
6. Your international office
If you contact the international office at your college, they might be able to link you with one of the PALs or another student. They might even tell you about an event that they are organising that you could join to meet other people.
7. Clubs and societies
Although most clubs and societies have temporarily stopped having any activities and gatherings, it is still possible to join them. Most of the time they will have group-chats created exclusively for members. And, depending on how active the people in the club/society are, you may be able to get to know a few of them through the group-chats.
8. Housemates and roommates
Too many times have I heard of students living in an accommodation where they are hardly on talking terms with the people that they live with. Your housemates/roommates are actually the people that you are most likely to become friends with.
Do not lock yourself up in your room and get to know your housemate/roommate! Especially now when you will be constantly stuck at home, it will be important to be on good terms with the people you live with.
I believe that online classes have made it much easier to get to know people as they seem more open and comfortable to talk online than face-to-face. Of course, it varies from person to person but the only thing we can do now is to make the best of this situation and adapt to the 'new normal'.
Good luck!
Manami Shinto, who is from Japan, is doing a Bachelor of Business (Hons) in Human Resources Management at the Institute of Technology Carlow