It didn't take long for Indian student Harsh Vardhan Rai to realise that the approach to academic study in Ireland is very different to that of his home country of India, but he's enjoying the challenge!  Harsh, who is doing an MSc. Computer Science (Data Science) at Technological University Dublin, tells us all about it in his blog.
"Fuel your passion, expedite your learning and drive towards success"
I come from India, where the education system mostly emphasises theoretical learning rather than a practical approach towards problem solving. Even though it is fairly important to have a strong theoretical foundation, it becomes mandatory to sharpen our skills and develop a more practical outlook if we are to shape an understanding that goes beyond books. Well, this blog is about how I found the academic style of learning here in Ireland to be quite different to the one in my home country! 
Cumbersome theory at home
I did my Bachelor's in Information Science and was disillusioned with the cumbersome theoretical approaches involved in the teaching methodologies of computing. The evaluation scheme was such that students were graded only on their performance in the written examinations. There wasn't enough scope for implementing the concepts as part of our coursework, and consequently, it became slightly difficult to apply the acquired knowledge in the workplace.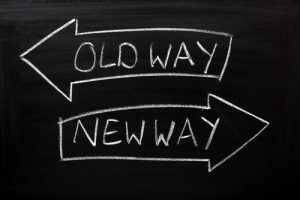 Pleasantly surprising practical approach
Well! well! The biggest change that enhanced my learning here in Ireland was the course curriculum as it was designed across different semesters and the practical approach towards all the subjects on the module. This was a refreshing change for me compared to the style of teaching back home. Being a student in TU Dublin demands a decent amount of technical and analytical thinking abilities. The professors here approach the subjects with a considerable amount of practicality. Their way of putting forward things, and presenting questions and assignment work, made me think of the concepts in more technical terms. I was pleasantly surprised that I was being evaluated for a module where the professor thoroughly went through my work, offered clarifications, laid out ideas for improving it and, further, provided a chance of reworking on my code, which was challenging and would boost a more practical approach towards learning.
The complete package
Another notable approach used here is to have a research-specific course in almost all fields of study. Now, this was quite interesting. It comprises of interactive video sessions on how to do research, what to search, what not to, how to write papers, how to present research, how to do effective communication and problem-solving techniques, and so on. The cherry on top was the practical scenarios given, which deal with general ethics and policies. So, it is kind of a complete package of your core technical course alongside grooming you for general soft skills. Doesn't that sound great?!!
If you are looking for to a realistic, practical approach in your technical fields alongside developing soft skills, then let this blog be a welcome for you to the pursue your education in Ireland, where all the things you learn will find application and you will be able extract meaningful insights from it. 
Come along! 
Ireland awaits! Fun learning awaits!