Saudi Arabian Student Ambassador Rayyan Mirdad has embraced the Irish way of life – craic, ceol and chat – and can't wait for restrictions to be lifted
"Why would you want to study in Ireland?" my friends all asked me. I was applying to colleges and had the opportunity to study anywhere around the globe. Let me be the first to tell you that as a final year medical student at the Royal College of Surgeons (RCSI) in Dublin, the real question is: Why wouldn't you?
I've lived in Ireland for the last five years. I feel as if I have only been here for one semester. Yes! It's that amazing. Don't let the weather put you off! What the country lacks in heat will surely be made up for by the warmth of the Irish people.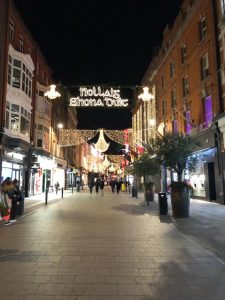 Safe and small
It is a wee* safe, walkable city, so no car needed. If you don't fancy walking about, the public transport has many means of taking you where you need to go. We have buses, the Luas light rail and the suburban Dart trains. All are suitable if you're heading downtown or if you want to get out of the city for some scenic mountain walks to Howth – restrictions permitting.
Then again, you could stop off in Dalkey where American actor Matt Damon was filming for one of his upcoming movies when the first lockdown was announced. He had only good things to say about his time down with us.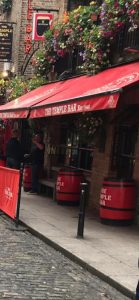 Musical nation
The Irish are a musical nation so you'll see plenty of aspiring singers performing on the streets of Dublin. If you wanted to get a taste of the more traditional songs, then the Temple Bar area is where it all happens – well, when restrictions are not in place! It is a place renowned for its pubs, restaurants and night-life.
Hopefully, post-COVID and all of the lockdowns it brings, the streets of Dublin will fill up again with just as much craic*.
On the other side of Dublin there is the 3arena and Marlay Park, some of the main venues for concerts. If you fancy a play, theatres like the Gaiety, the Bord Gáis Energy Theatre, the Abbey and others can be found throughout the city.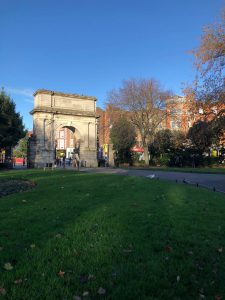 Sense of humour
Be prepared to tackle the Irish sense of humour and their sayings. If they answer a question before they ask it, don't be alarmed or think you've misunderstood … because that's the way it is. "You'll have a cup of tea, won't you?"
You'll pick it up quickly enough as well as a wee bit of an Irish accent. Don't worry: you'll be grand*.
So hurry up and apply. We would love to have you here and I can personalul guarantee you won't regret it! You'll more than likely bump into someone you know but if you don't, give me a shout. I'll be out and about for sure as I'm allowed – when I'm not studying, that is.
Céad míle fáilte! A hundred thousand welcomes!
* Glossary:
Craic (pronounced "crack"): general banter/fun
Grand: ok/good
Wee: small
Rayyan Mirdad, who is from Saudi Arabia, is studying medicine at the Royal College of Surgeons in Ireland