Introduced last year in response to the huge popularity of TikTok, Instagram Reels is a brilliant tool for making short, fun videos up to 30 seconds long, as it allows you to move quickly from one scene to another to create a series of mini-'chapters' in what is effectively a short visual story.
In this video guide, Bruno Pace tells you how to create a great Reel. And remember, practice makes perfect! If you need further information, social media mavens Later offer some very useful tips in this article here.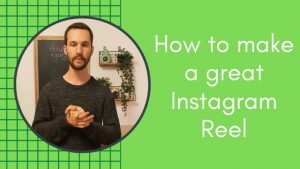 Best of luck!  We're looking forward to seeing what this year's Student Ambassadors put together.