Malaysian student Stefanie Luis chose to study in Ireland because it has excellent degree courses but also because she fell in love with the beauty of Kerry

"Travel is not reward for working, it's education for living." This quote by the late Anthony Bourdain was what drove me to pursue my education abroad. Growing up, I'd always been blessed with the privilege of travelling around Asia. However, if I had met you a couple of years ago and you had told me that I'd be an international student in Ireland, I would have laughed. But when presented with the opportunity of studying for my degree in Ireland, I decided to take a leap of faith and chance it!
Don't get me wrong: Malaysia does offer plenty of degree choices that are globally recognised. However, I wanted to come to Ireland to obtain my business degree but also to experience living in the world's 12th most peaceful country which I felt would be an education in itself.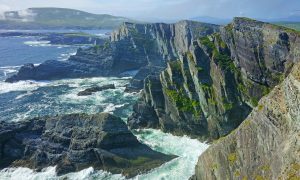 Scenic beauty
Having always had a reputation for being impulsive, I decided to choose an institution via a Google Image search of Ireland (why not?) which was when I stumbled upon the scenic beauty that is Kerry. I immediately knew  that this was where I wanted to be for the next four years while I complete my degree.
Coincidentally, the Department of Business in IT Tralee was offering a Bachelor of Business course come September 2018 and I was 100% certain that the odds were being stacked in my favour because what better way to see and experience Kerry than be in the town of the county itself?
And that, my friends, is the story of how I became a student of IT Tralee in Kerry, armed with almost zero knowledge of neither the county nor the country itself.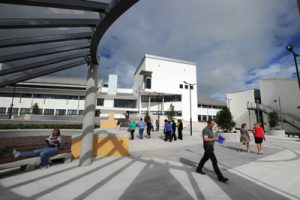 One year in
Looking back now, I can certainly say that I have no regrets in choosing IT Tralee. While it has a significantly smaller student population compared to other universities such as University of Limerick (UL) and University College Cork (UCC), this has been a great advantage for me by allowing me to establish a good rapport with other students and lecturers, which is something many international students struggle with.
The staff of the International Office, Admissions, Library and other offices are always more than willing to go out of their way to assist any student in need. This came in very handy during my initial days of cluelessness and confusion trying to get around town, having done no research beforehand.
The Bachelor of Business course has given me insight into the real business world as case studies are done in class on a regular basis, with lecturers who have years of experience in business.
The course also allows students to choose between the Accounting, Management and Marketing stream in Year 2. Having chosen the Accounting stream, completing a Level 8 (Honours) in this stream will allow me to gain the maximum exemptions for the ACCA qualification, thereby killing two birds with one stone.
The variety of modules provided throughout and the work placement offered in Year 3 has given me the confidence that I will gain a thorough grounding in the different areas of business by the end of the programme and that this will significantly boost my employability.
Do your research (or not!)
To anyone contemplating IT Tralee as their study destination, my advice is to go for it! Well, maybe sit down and do some research first instead of diving in headfirst as I did. But do I sound like I regret it?