The Architectural Design course at IT Sligo gives students the opportunity to unleash their creativity. Maria, our Indonesian Ambassador tells us why she's glad she chose Sligo…
I have always wanted to study abroad and always believed that studying overseas would offer me invaluable experience with a new perspective. Being in a new place by myself can be difficult but I've learned to adapt to a totally new environment and I'm so happy I decide don Europe and more specifically, Ireland.
There are many reasons as to why I chose Ireland. It's an English-speaking country and has given me a chance to improve my English language skills but I especially love the architecture here. Ireland has great buildings and the towns and cities have impressive landscapes, culture and a style that will make you fall in love! That's why Ireland was the right choice for me and for my chosen field, architecture. IT Sligo is located in the Northwest of Ireland has given me a great opportunity for learning about Ireland's culture and history.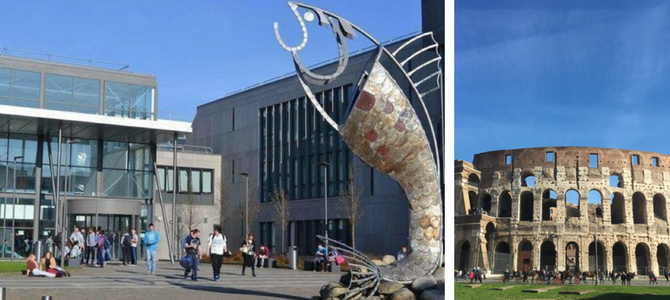 The BA Architecture course at IT Sligo is great for many reasons — one of which is the limited numbers for each class ensuring that the lecturer can give more attention to individual students. The course offers annual field trip to other cities in Europe every year. This year we visited Rome for five days and four nights. Visiting another country gave me the chance to review the architecture from a different viewpoint, as well as a cultural and historical background.
At IT Sligo the ethos behind the study of architecture is based on art and not completely in science. The course gives students room to express themselves in their work and become more creative and innovative. The course arms you with the assurance that becoming an architect is not just about how you may or may not excel in college or how good your grade might be, but is about your creativity. That's why IT Sligo it's a perfect choice for you to learn Architectural Design.