Bachelor of Engineering student RuiRong Yang talks about leaving China to study at the TU Dublin Tallaght Campus.

Coming to Ireland
In August 2018, I bid farewell to my campus in China, where I have lived for three years. I was embarking on a trip to study in Ireland. After a 15 hour long-distance flight from Nanjing, I finally arrived in Dublin. When I passed through customs, I met the teacher sent by the TU Dublin Tallaght Campus (formerly IT Tallaght). He warmly welcomed us and helped us get set up in our residences.
The City Centre
In Ireland, people live their lives at a slower pace, which allows me to appreciate the good things in life. When I first arrived in Ireland, I went for a stroll around the city centre, which is a shopper's paradise. A bus right outside my residence takes me directly to the city and a public tram, the LUAS, is very similar to the domestic light rail in China.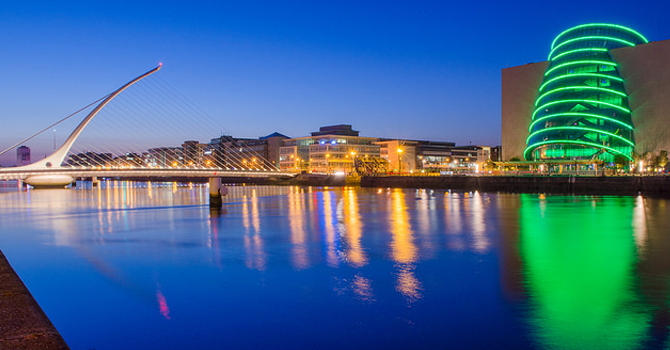 Residence
In Ireland, I live in an apartment that includes a double room and a single room and is equipped with a kitchen and living room. There is also a local supermarket, which is very convenient. One of the best tips I can give you is that in Ireland, the voltage is different from China so don't forget to bring converters and adaptor plugs.
Weekends
On the weekends, I often go to Phoenix Park with friends, which is the largest park in Europe. The scenery is beautiful and the air is fresh and we get to spend time with the deer, who are very docile. We often bring vegetables to feed them.