Taiwanese student Chao Yuan Hsu has really embraced Irish culture and now very much considers Ireland his second home
Before I had planned to do a master's in Dublin City University (DCU), I had lost my way. I felt hopeless and lonely, and my life was chaos. I had been living in Ireland for over three years and it was like my second home. It's so familiar to me and I find myself belonging here. This does not mean that I don't love my home country of Taiwan, but I believe that it's because the environment and society make me feel more mature. I have been reborn as a whole new person. It is through challenges that I rise to a higher form of self.
Tough years
Last year, was the toughest year out of the past three years. In the end, I was on the brink of collapse. I had pushed myself so far until I couldn't handle it. I used to study in a language school every morning and went to work directly after school day by day. Even at the weekend, I still needed to work whole days.
Meanwhile, I went to the gym, prepared for the IELTS test and the application for my master's programme. At the same time in my personal life, my ex-girlfriend went back home and said goodbye to me, so I had to find new accommodation. According to our president Tsai Ing-wen: "The worst of time can be the best of time." When you succeed, you will forget how bad you feel and when at your lowest. It is the best time to reform and change yourself.
Here, I would like to share my experience of how I balance my lifestyle functionally and effectively after those negative things happened to me, and also explain what my living looks like in Ireland. In the words of the late Kobe Bryant: "Everything negative is all an opportunity for me to rise." This blog, I will divide into four sections: study, work, travel and my leisure time.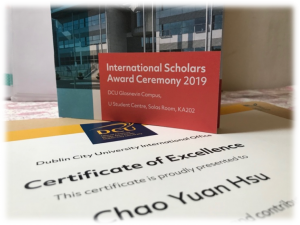 Study time
Firstly, I am studying the Foundation Programme in DCU, and after this summer, I'm going to begin an MSc in Business Management (Strategy). Our classes start at 9:00 and finish at 5:30. Battling exhaustion becomes a critical skill for all postgraduate students. Believe it or not, I am strongly convinced that, it's the happiest full-time work.
Compared to last semester, I have improved dramatically in every way. The reason behind this is because I managed my time management well. I knew that I would only have limited time to do my work, so I had to finish it in advance. That way, that I wouldn't become anxious about other assessments and be successful.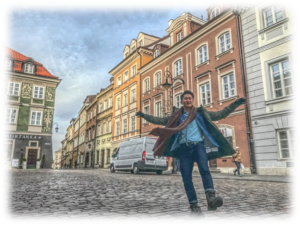 Staying strong
Secondly, Penedo, F. J., & Dahn, J. R. (2005) in their article "Exercise and well- being: a review of mental and physical health benefits associated with physical activity" argue that "physical activity and physical- activity interventions have beneficial effects across several physical and mental-health outcomes. Generally, participants engaging in regular physical activity display more desirable health outcomes across a variety of physical conditions."
Doing exercise is one of the ways to release any stress anxiousness, and it also helps me to build up my confidence and tackle any difficulty. I joined the gym in DCU for €275 per year and it's all in one sports centre: gym, swimming pool, free classes and sauna facilities. Great value!
Also, I joined the MMA club in DCU, we have qualified coaches to teach us. It is €5 for three sessions a week. DCU has over 150 clubs, and DCU supports students to create their clubs. Here is a tip, if you feel extremely exhausted, do not do any exercise, especially in the gym or do high-level exercise: it will have the opposite effect. For instance, I thought doing exercise could always refresh my mind and get rid of bad influences, but the situation got worse and worse.
After that, my doctor told me if you feel you can't bear the burden any more, you better take a break. Otherwise, I would have overworked myself.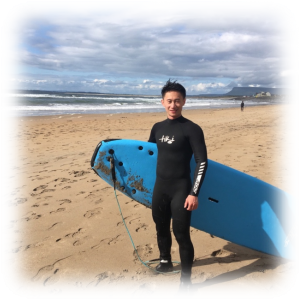 Travel broadens the mind
In Chinese, we say: it is better to travel ten thousand miles than to read ten thousand books. Travelling for me helps me feel reborn and refresh my soul. Over the years, I've been to over 20 countries, but I haven't stopped to notice and travel around this beautiful country. Until last year! Then I decided to discover the beauty of Ireland.
"When in Rome, do as Romans do." I went to the West of Ireland and to Co Sligo which is a meaningful place for W.B. Yeats. Two and a half hours by train from Dublin, it's a historical, literary and artistic place. Not only artistic but also famous for outdoor activities.
Every time I go to Sligo I do two things: surfing and horse-riding on the beach. Strandhill is famous for surfing. It's one of the best places for it in Ireland. My first surfing experience was in Sligo, and I'm keen on it. Going surfing is not merely a sport, but I call it a "dynamic meditation". You don't have time to think, because the tides and waves will lull you away. You need to attack the water in every moment, so you won't have time to think about anything. Get rid of your worries and just concentrate on the moment.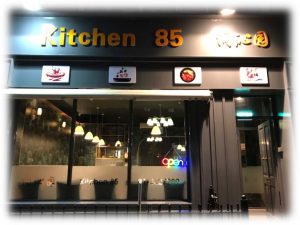 Working life
Finally, work occupies the second-largest part of my time. Money talks! You can hardly do anything without money, especially if you desire having a better lifestyle. I study and work at the same time because I have to earn the cost of living as many do. Luckily, I have been working in the same restaurant for over three years, and my boss sympathises with my condition, so she keeps a space for me.
Last month in January, she opened a new restaurant, and she gave me an opportunity to manage her new restaurant. For me, it's a great chance to practise management. It's directly connected with my course in Business Management, so I can integrate theory with practice. Meanwhile, I am also proud of our restaurant: social responsibility. Hopefully, I can contribute my strength to help those who need to help.