There's so much to enjoy when studying abroad at Athlone Institute of Technology and in this blog, Ambassador and Malaysian student Kean Yeap Yong, shares his AIT international student experience…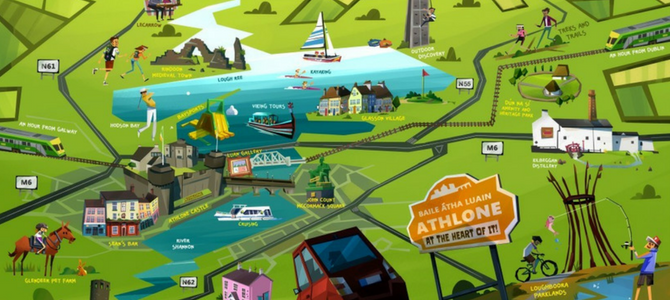 Ireland is an astoundingly good country to look into if you are thinking about where to pursue your study. The Emerald Isle is the poetic name for Ireland due to its green countryside and the environment and scenery here is truly amazing. I love simply breathing in the clean air here; the Irish community and how people care for each other. A sentence to describe Ireland?
The environment is stunning and people are lovely!
So Ireland is amazing and Athlone doesn't disappoint either. Due to its location, Athlone is called the heart of Ireland as it's located in the very centre of the country. Athlone is a town split between two provinces–Connacht and Leinster and between two counties–Roscommon and Westmeath. The longest river in Ireland (which covers one fifth of the area of Ireland)–the River Shannon–flows through Athlone town.
I believe that a dream is only a dream if you lack the motivation to make it real and, if studying abroad is your dream, in my opinion the Athlone Institute of Technology is the best place to start. Studying here at AIT for the past few years has been great and there are a few things I'd like to share with you about my experience…
Battling homesickness
Let's start with the tough stuff–missing home. I totally understand why many people might worry  about studying abroad and being far from home. My friends, my lecturers, even my part-time job customers always ask me, "don't you feel homesick, KY?" (people often address me by the initials of my first name, Kean Yeap, as it is hard to pronounce Asian names!) I've answered this question more than one hundred times! My attitude is why feel homesick when away from home? Why not instead enjoy the moment and treasure every single second! We only live once, we can never go back and change what we have done or what we haven't do so why not fully embrace life abroad!
Enjoying a sporting life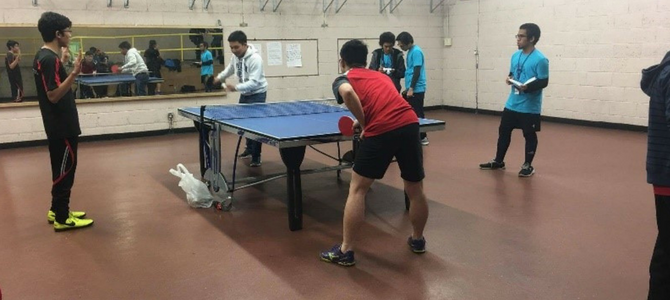 Malaysians are passionate about sport, even when we are away from home. I was surprised and happy to find out that the Dublin UMNO (United Malays National Organisation, Malaysia's political party) Club were hosting the 11th Malaysian Games back in 2017. This tournament aims to provide a platform for Malaysian students in Europe to get acquainted with each other and actively engage in sports and healthy competition. I am glad that I grabbed the chance to join the competition during my second year in Ireland. When I was very young, I was a table tennis player and represented my school back in Malaysia but after leaving my high school, I haven't played ping pong for years. I was so excited when I saw there was a platform for me to play in this place far away from home. Without any further hesitation, I registered and joined the competition.
Becoming Irish and getting social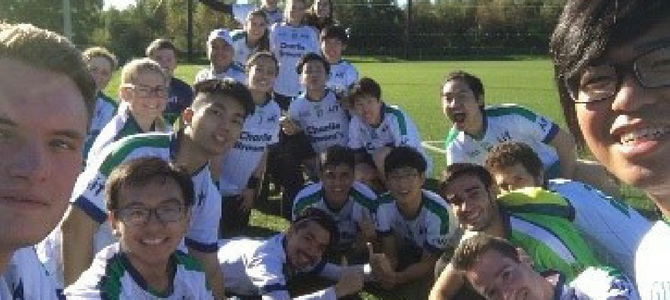 A good friend of mine CK told me something about Irish social life before sending me off from Malaysia. "Social life is vitally important in every stage of your life and the social life in Ireland is divided by whether you play sports or you drink!" Whether this is totally true or not I have tried to enrich my life in Athlone to the fullest and part of that is achieving a good work/life balance.
Beside achieving excellent academic results, I play sport in AIT a lot. I joined the AIT Badminton Club and the Gaelic Football International Students Team. During my free time, I like to play pool and this has introduced me to lots of new friends.
The bar is to many Irish a second home and other than sleeping and watching television, the bar is where many locals tend to spend their time. I joke! The oldest bar in the world, Sean's Bar, is in Athlone and it's worth a visit. The Irish like a party and my Irish friends tell me that part of being Irish is finding any excuse to party! I've embraced this side of life and have been to a few parties too!
Embracing a multicultural society
I have really enjoyed the international relationships I have built in Athlone. There are students from over 60 countries in Athlone IT alone and I've made lots of friends from different nationalities and cultures. The International Office at Athlone IT takes good care of us and provides us with a home away from home.
There is an International Society in Athlone IT which platform for international students to mix and  get know each other. It does a great job organising events, trips, parties, and ensuring that the international students having a great time during their studies in Athlone IT.
My final words? Trust me–choose Athlone Institute of Technology, you won't regret it!
Contact the AIT International Office to find out more about studying abroad in Athlone