Giovani Santos is studying for his MA in Applied Linguistics. Find out why he loves studying at Mary Immaculate College, Limerick – from the history of the place and his lecturers to the architecture of the college and Limerick sunsets…
Mary Immaculate College, as the song lyrics goes, is simply the best. I am currently doing an MA in Applied Linguistics there and I couldn't have chosen a better place to further my education. Ireland is well known for its outstanding reputation for higher education, and as you will read in my last post I am also totally in love with this country, but there are many other reasons why I've chosen Mary I (an shortened and endearing way to refer to the college)…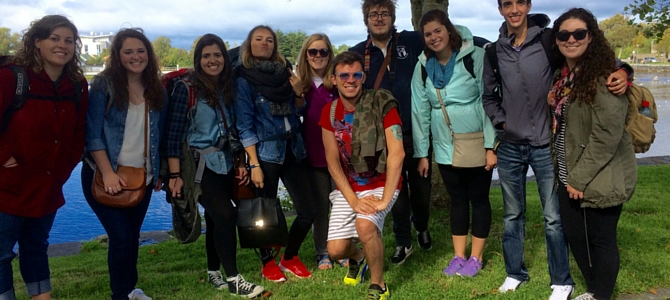 History and ethos
Mary Immaculate's history and ethos drew my attention as it is a college focused on Humanities and has a strong research profile. I am a translator, interpreter and ESL teacher back home and I am studying to be a researcher and work in an academic environment, so studying in a college with such characteristics suits me well as it meets both my academic background and professional goals.
MA in Applied Linguistics
Mary I has an international reputation in Applied Linguistics and the lecturers are also internationally renowned. The programme is offered in three different modes: face-to-face, blended and online. I'm always on campus but I actually take the online version of the programme. I was so impressed by the quality of the content, delivery and support they give. Our current co-ordinator, Dr. Joan O'Sullivan, and our tutors are always in touch with all of us and make sure we participate in a big number of activities, such as discussion forums and wikis. I know there might be some prejudice against online programmes, but, believe me, you'll never feel isolated or alone doing this programme, be it online or on-campus. If you want to know more about it, watch my testimonial or ask questions here on the blog!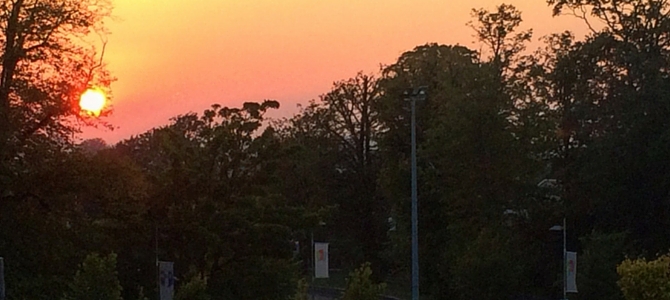 Irish culture and language
The college has also a strong inclination towards its promoting the Irish culture and language. It's no surprise to be walking around the campus and listen to people talking to each other in Irish. And if you want to learn the language, there is a module specially designed for International Students called Gaeilge ab initio, or Irish for beginners if you don't speak Irish yet!
International Office and International Society
The International Office at Mary Immaculate is so friendly and welcoming. No matter what you need or how you feel, they will always welcome you with a big smile and will do their best to make you feel like home. The International Society is also really welcoming and super lively! I've made great friends there and have been leaning one or other word in more languages that I can handle. Not to mention the Thursday nights when we all join the Live Music Society at O'Dwyers for a good craic!
The architecture (OMG, the architecture!)
Ok, I got a bit excited there, but I loooooove the architecture of the Foundation Building, dating from 1898, and the Summerville House, dating from 1786. They both have historical importance and are extremely well maintained. The college has also new state-of-art auditoriums, a theatre and comfortable and modern buildings on the campus, but I have to confess that I have an old soul when it comes to architecture and spend most of my time at Summerville. If you're not too busy with your studies and look through the window when you're there at the right time, you may be lucky to witness one of the most sunset views in Limerick.
If you are interested in studying in Ireland, visit the Education in Ireland website for more information.