Beatrice Quarm had to think long and hard about coming to study in Ireland but she is absolutely delighted that she took the plunge
Tough call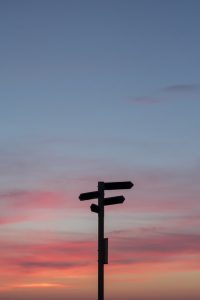 Choosing to study entrepreneurship in Ireland was one of my best ever decisions. However, it was not as easy as it sounds, considering my educational background and where I am coming from. It honestly took a lot of planning and considerations before I finally made the decision to further my education in Ireland
I never really considered myself as an entrepreneur at the beginning of my undergraduate studies, but I knew I had always been creative and innovative. I've also always had the passion to find solutions to problems and most importantly strived to be different.
My love for entrepreneurship actually started after my undergraduate studies after I noticed that I didn't enjoy working for others – and perhaps more importantly didn't like following strict rules and regulations during my service after school.
Also, going to school, having good grades and then getting a good job was seen as the best way to be successful in society but I had the yearning to break free from the status quo and show the world what I am capable of by setting up my own business. It was a tough decision to make knowing that the society's view on entrepreneurs can be quite negative and not always encouraging, especially in my country.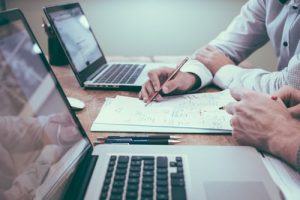 Getting real
About 90% of start-up business have been recorded to fail by the fifth year, with tech start-ups topping the statistics. This is mainly due to internal and external factors such as financial difficulties, lack of focus, lack of knowledge, low market demand and government policies and regulations.
Based on these, budding entrepreneurs are often discouraged by friends and family members regardless of their aspirations and are encouraged instead to apply for a job at a government organisation or a financial institution for job security. It is rather unfortunate that most entrepreneurs are considered as lazy and are associated with a lack of ambition based on their choices and career path especially in developing countries like Ghana.
Although there is no doubt that most young people are forced to become entrepreneurs due to the high rate of unemployment and the hope of making ends meet, others engage in entrepreneurship because of the encouragement from the government to start their own business without allocated funds or support.
Due to these situations and social pressures, most people venture into entrepreneurship based on desperation (necessity-driven entrepreneurship) without considering the 'why' and hence fall into a path of uncertainties.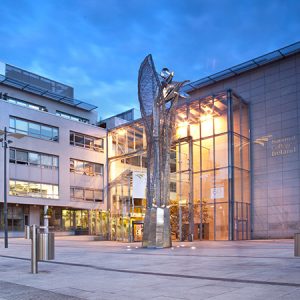 Is it worth it?
My decision to further my education in entrepreneurship at the National College of Ireland was therefore based on my personal experiences as an entrepreneur in my home country and the willingness to learn more to build my business, discover opportunities and to help and encourage other entrepreneurs.
Ireland is considered to be one of the best countries for entrepreneurs with about 2,200 people starting business as of 2017, according to the Global Entrepreneurship Monitor report. The country has been ranked fourth out of 20 European countries in the area of entrepreneurial growth through government agencies such Enterprise Ireland, according to The Irish Times.
Therefore doing my MSc in Entrepreneurship at the National College of Ireland has helped in obtaining knowledge in areas such as strategic decision-making, marketing management, management of the organisation, enterprise management and strategic project management.
This knowledge is vital for the growth and profitability of my business considering internal and external factors. It is also vital in helping other entrepreneurs with a passion for their own businesses, based on identified opportunities, especially in my home country, through consultations.