Venezuelan student Ana Gil-Villanueva not only loved studying in Dublin but also met – and married – her true love
I first heard about Ireland from a friend who had come to Ireland to study English. She shared her experience about studying English in Dublin with me and it really interested me. To go abroad and study English seemed like an amazing way to get some experience and learn a language while enjoying a new culture.
I always had an interest in Europe and I had previously been to France and Spain and loved the history and architecture surrounding cities.
First impressions
I arrived in Dublin in 2013. During my first days here I was amazed by the beauty and charm of the country. Postcard-like scenery and the friendliness of the people were the things that grabbed me.
My first year was a blast. I got to make so many friends from different parts of Venezuela and other countries around the world. I also got to experience life in another country and speaking a whole new language. This is something I would highly recommend people to do if they are unsure about what to do when they finish school.
My time to go home got closer and closer in spring 2014. I had a lot of mixed feelings as I didn't want to leave Dublin. Around the same time, I met my now husband and I all wanted was to stay another year to live in Ireland. One year was definitely not enough. The same year political turmoil arose in Venezuela and I felt that if I went back home, things probably wouldn't be as easy as here in Europe. At the age of 19 I decided to stay in Ireland. I got a job to save money for future tuitions fees and surprisingly enough everything worked for the best.

Big decision
In 2016 I had to make a decision if I wanted to stay to do college or if I was going to go elsewhere. In Ireland when I arrived, one could only renew a language visa three times and I was already in my last language education year.
As I didn't have the chance to go to college back home, I looked into the possibility of doing my bachelor's degree here in Ireland.
After lots of research, I found out about Griffith College Dublin, as I had a few friends learning English in Dublin. I did some more research and decided to pursue a bachelor's in marketing, as I thought it would be a very beneficial degree to have. It is a degree that has a lot of possible areas to work in and the most important thing, it is global; if I ever decided to move abroad in the future, I could easily work in the area.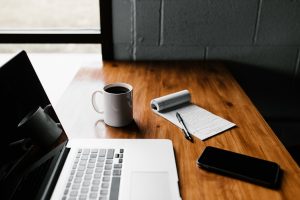 Great experience
I found my experience in Griffith very valuable as I got to meet amazing people, people who today I consider my friends. I also got to learn so many interesting things. I graduated in November with a bachelor's degree in Marketing Level 7.
Now I am a 'progression' student and am currently doing my final year of my BA (Hons) in Business Studies.
While studying in Ireland I have had ups and downs like any other student. It can be very hard to adapt at first, but it is extremely important and beneficial to step out of your comfort zone as it will lead you to improve your English, meet new people and get to know and embrace other cultures. That is, in my opinion, one of the most amazing life experiences you can ever get from studying abroad.